Angry investors call for Moss and non-executive directors to quit at AGM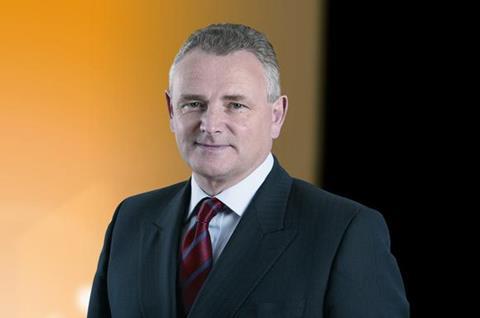 Aviva shareholders voted down the remuneration report on directors pay at the company annual general meeting held at the Barbican Centre today.
Fifty-four percent of shareholders, excluding absentions, opposed the report.
It is the first time an insurer has had its remuneration package turned down.
Shareholders at the meeting also called for Aviva's chief executive Andrew Moss and members of the board and remuneration committee to quit.
They vented their fury at chairman Lord Colin Sharman and his board over excessive director's pay and the company's declining share price and dividends during his tenure.
Earlier this week Moss declined this year's pay increase the remuneration committee awarded to him following shareholders' reaction to the company's 2012 remuneration report.
Investors are also angry about new UK chief executive Trevor Matthews receiving a bonus of £45,000 for one month's work.
In a heated debate, one shareholder urged the company's 5 non-executive directors to "do the decent thing" and go.
"You Lord Sharman and Mr Moss, along with the 5 non-executive directors, have presided over a massive year-by-year destruction of shareholder value and a distinct lack of growth in the sustainability of the revenues, profits, dividends and share price of our company," he said.
"The figures are enough for a reasonable and objective shareholder to condemn your abject performance without reservation."
Sharman hit back, saying the shareholder had overlooked a number of external factors including the 2008-09 financial crisis and the eurozone debt crisis, which had hit the company hard.
"I accept that we have had a hard time but what I will not accept is that the whole decline of the shareholder value is due to either poor management or poor leadership," he said.
Moss also defended his position. He said: "I care deeply about the Aviva share price and I'm as frustrated about it as anybody in this room."
Remuneration committee chairman Scott Wheway said that while the committee believed it had made the right decisions in 2011, it was clear that view was not shared by all of the shareholders.
"The remuneration committee takes its responsibilities very seriously and, on behalf of the committee and myself personally, I would like to apologise to any shareholder that feels their views have not be adequately represented in the decisions we have made," he said.
Wheway admitted that he recognised Aviva should have done more to engage with its shareholders and to have done so early and robustly enough.
But he added the company intended to rectify that to ensure the committee fully reflected on the feedback received.
He said the company also proposed to consult its largest shareholders on annual bonus payments, particularly as it relates to shareholder value, to see if it could make any improvements, and on recruitment awards, through a more transparent approach.
Moss was re-elected by shareholders, as were the rest of the directors. John McFarlane was elected the new chairman, replacing Sharman.