6% of insurer's global workforce will be axed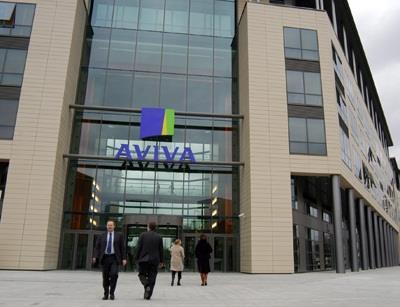 Aviva is axing 2,000 roles in the UK, Europe and Asia in the next six months.
The insurer told staff today that about 6% of its global workforce will be lost as part of its cost-cutting drive.
Aviva said it is consulting with employee representative bodies and will give staff further information on the job losses soon.
The company said the job cuts are part of a programme to reduce expenses across the whole business, including substantial non-people-related savings.
Aviva group chief executive Mark Wilson said: "I know this is difficult news for our employees but these changes are essential if we are to remain competitive. Aviva needs to become a more efficient and agile organisation to unlock its potential. We must take tough decisions on costs to provide our customers with great value products and ensure our future success. I am determined that Aviva gets through this phase of our business transformation as quickly as possible."
Aviva confirmed that it has also reviewed its employment policies and practices and, as a result, has decided to introduce a revised redundancy policy for all employees on UK contracts.
"This will bring Aviva's redundancy terms in line with market practice in the UK which will remain significantly above the statutory provisions," it said in a statement.
Changes to redundancy policy include:
effective 1 May 2013: redundancy pay will be capped at 78 weeks, including any payment made in lieu of notice;
under the new policy there will be no enhanced terms beyond contractual notice periods; and
effective 1 December 2013: two weeks' pay for each year of service. This will be capped at 78 weeks, including any payment made in lieu of notice.
The insurer added: "Importantly, the changes to redundancy terms will be implemented in two phases so that those impacted in the next six months will still receive the current four weeks' redundancy pay for each year of service. This is intended to minimise the impact on employees and follows consultations with Aviva employee forums and Unite."
In its full-year results for 2012, Aviva said it had already realised £275m annualised cost savings as part of its target to reduce costs by in excess of £400m.