Broker boss Janice Deakin promises Aviva will fight off SME-hungry rivals with enhanced service to brokers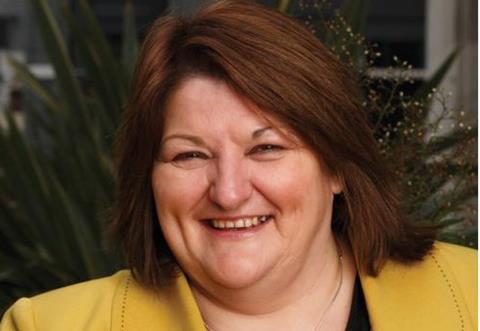 Aviva has refreshed its broking strategy for 2012 with six regional hubs, as intermediary boss Janice Deakin promised to fight off SME-hungry rivals with an enhanced service to brokers.
The six regional hubs are in Birmingham, Bristol, Glasgow, Leeds, London and Manchester. The hubs will also contain four corporate risks teams with the aim of winning larger ticket business in the regional markets.
The heads are:
Jo Thoy in Birmingham, covering the Midlands
Paul Charlton in Bristol, covering South and South West
Paul Ross in Glasgow, covering the whole of Scotland
Jon Smith in Leeds, covering the North and North East
Dave Woolfe in London, covering the South and South East
Tracey Threlfall in Manchester, covering the North West and Northern Ireland
Intermediary and partnerships director Janice Deakin said decentralisation would allow the regions to have more decision-making powers.
Deakin said: "We need to be more responsive: decision-makers need to be closer to the brokers. In a world where pace is everything, nobody wants to hang around."
AXA and RSA have also promised to improve service to brokers, and in the past 12-18 months they have refreshed their management teams with a view to attacking SME, which is heartland territory for Aviva.
Deakin acknowledged the threat from rivals and stressed that Aviva would not be sitting on its laurels.
She said: "We are number one for brokers, we have been for some time, but we are there to be shot at it – you always are when you are the biggest.
"We have to keep moving forward, again. I do not think you can be number one for brokers without being number one for service."
RSA recently announced plans to exit from 200 broker relationships in a bid to get closer to the top earners.
Deakin said that 70% of Aviva's business was with the top 100 brokers, although the company catered for brokers of all shapes and sizes.
She said: "Our response is to find those 200 brokers and make sure that they have good relationships with Aviva."
Club 110, which contains 250 of Aviva's largest brokers, and Broker Independence Group, harbouring 1,800 relationships, will remain a core part of the broker strategy.
It means Aviva has to service 5,000 offices, but Deakin said the insurer had the resources and will keep on servicing such a broad church.
Meanwhile, in the e-trading sector Deakin said Aviva pushed through £70m in premium income last year, but added: "We think there is quite a lot more to go."
Aviva is currently on Acturis and PowerPlace, and has its own commercial trading platform called Fast Trade.