Tulloch says company has 'strong pipeline' of new business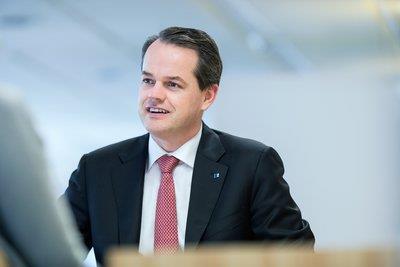 Aviva group chief executive Mark Wilson and UK and Ireland general insurance chief executive Maurice Tulloch hailed the UK general insurance business's return to growth in the past two quarters.
Speaking to journalists following the release of Aviva's first-quarter trading update this morning, Tulloch also hinted at more growth to come, saying that the company has a "strong pipeline" of new business.
Aviva reported a 1% growth in UK general insurance net written premiums were up to £855m in the first quarter of 2015 (Q1 2014: £845m).
Wilson said: "The 1% may not seem significant but we had had lots of quarters of reduced premiums. Then in the last two quarters this had started to grow again, so that is certainly a change in the trend line."
Tulloch said he was "really happy" with the 1% growth, adding: "It is important to note that this time last year this business was contracting at circa 10%. We have made a lot of progress. In five of the last 7 months we have grown year-on-year."
Tulloch also said the company has a "healthy pipeline" of new business, adding: "That is a pipeline that didn't exist 15 months ago."
He pointed to recent distribution deals struck with car manufacturer Honda and classic car broker Hagerty.
He said: "I expect we will get our fair share of wins going forward."
But both Tulloch and Wilson insisted that the growth was profitable, and that the company is not focusing on top line growth.
Wilson said: "I think our results show that that it has been profitable growth.
"Over the last few years we have exited lines of business that we didn't want and we have been very disciplined in our pricing and you have seen our COR continue to improve."
Wilson also pointed out that none of the senior managers' pay incentives are based on top-line growth. He said: "It is actually totally irrelevant. What is relevant is growing the profitability and the bottom line."
Tulloch added: "Anyone can grow top line so I have got to stick to the basics around solid underwriting, pricing and also making sure that we manage the bottom line. I'm pleased with the progress, but [there is] more to do."