Insurer has hired PI and specialist property underwriters for South-west and Wales branches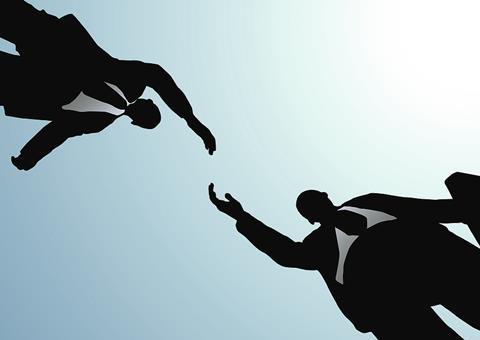 AXA has hired a pair of specialist property and professional indemnity (PI) underwriters to support its expansion plans for the South West and Wales as it targets the mid-market.
Stuart Maker has been hired as a specialist property owners' trader. He will help develop AXA's capacity in these regions, target mid-market opportunities and work closely with brokers to develop scheme opportunities.
Maker joins AXA from RSA where he spent 20 years – the last seven, leading the property investors' team for South West and Wales.
Ed Hanson has meanwhile joined the insurer as PI trader for the South West and Wales.
With more than 25 years' experience in PI underwriting with Brit, QBE and RSA and most recently at Franklands Insurance Brokers, Hanson is the latest regional PI underwriter to join AXA's branch network, following hires in Birmingham and Leeds.
Last March the insurer revealed plans to dramatically step up the amount of professional indemnity insurance policies it wrote.
With underwriters at each of its 11 branches and IT systems in place, underwriting managing director David Williams said AXA's PI book would grow "fairly rapidly" to £25m.
Branch Manager for South West and Wales Ian Bromfield said: "I am delighted to have secured the services of both Stuart and Ed as they are real specialists in their respective fields and bring quality and experience to an already strong team.
"Our ambitions in this part of the country have been made clear, particularly in regards to the mid-market, and bringing this level of expertise to the local broker market will, I am confident, help us achieve those ambitions.
"The appointment of Stuart and Ed is a significant piece in the puzzle of our overall strategy in the region and greatly enhances this team of truly empowered local traders."
Join the debate in our new LinkedIn specialist discussion forums