Company now planning for 2020 as commercial and direct motor achieve profitable growth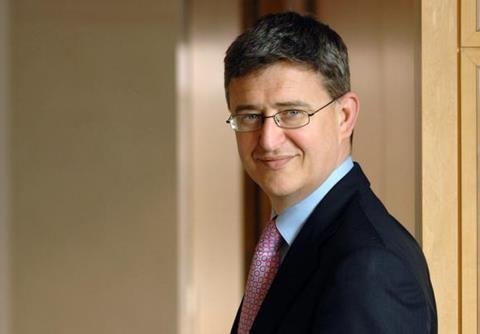 AXA UK chief executive Paul Evans has declared that his company is no longer in turnaround mode after it posted solid 2014 results.
Particular highlights were a 2.5 point improvement in the commercial current year combined operating ratio (COR) to 94.6% (2013: 97.1%) and a 1.1 percentage point improvement in the direct motor COR to 97.7% (2013: 98.8%).
These improvements resulted in a 1.8 point cut in the overall UK COR to 97.1% (2013: 98.9%).
Evans told Insurance Times: "I have stopped using the word 'turnaround'. It is done.
"Now we are saying: we're big, we're bold, we're growing, we need to understand how we take this business forward to become what AXA can be in this market, which is a real force in all of our sectors."
Evans is now turning his attention to the future. He says the company will be working this year on its ambition for 2020.
He said: "We are trying to understand how we can transform our business to become really customer centric as opposed to just having a strap-line that says: 'customer-centric'.
Challenges ahead
Despite the good overall performance, 2014 was not all plain sailing for AXA UK. While its direct motor COR improved, its overall motor COR deteriorated by 0.6 percentage points to 99.7% (2013: 99.1%).
Evans attributed this to increasing claims frequency as people drive more because of the cheaper fuel prices, but rates not increasing to match.
Putting up motor rates is one of the items of Evans's to-do list.
"This industry has a bad track record of allowing the COR to go well above 100% before we adjust rates," he said. "A lot of us are calling to say: 'Let's not do that. Let's be clear: rates need to move.'"
He declined to say how much he wanted rates to increase but he added: "It is not by a small amount."
The company is also facing falling rates in its household book. Group results show that AXA's UK and Ireland household gross written premium fell by 6% in 2014. Evans said this was down to the company being more selective rather than any portfolio cleansing.
He said: "Reinsurance rates are low and we haven't had a material weather event for some time, so the market is starting to price in almost a continuation of current weather, which frankly isn't prudent. We are not trying to fight that by writing unprofitable business."
Deafness claims
The company also had to strengthen reserves again for industrial deafness and mesothelioma claims in 2014.
Evans is committed to tackling the rise in deafness claims in particular, which he blames squarely on claims-farming activities by claims management companies (CMCs).
He said: "We have to find a solution. The ABI has called for putting these [claims] through the portal in a more structured way and stopping them falling out of the portal. We support that absolutely – anything that will drive down the frictional costs on the industry that is feeding the CMCs' latest focus."
Blanc in demand
AXA has also faced the possibility that its highly respected commercial lines and personal intermediary chief executive Amanda Blanc could be lured away to work elsewhere.
She has been tipped to be in the running for several high-profile jobs recently, including chief executive of Towergate and Arthur J Gallagher International.
Evans said: "I'm delighted [about the speculation] because it indicates to everyone how strong a leader Amanda is. Amanda is doing a great job at AXA. And she continues working at AXA. There is always speculation because she is a high-profile leader who is doing a great job."
He declined to comment on any actions AXA is taking to ensure Blanc stays.
He also clarified that none of AXA UK's senior executives are on fixed-term contracts.
Join the debate in our new LinkedIn specialist discussion forums