All the gossip from the insurance industry, you heard it here first
Work from home
Law firm, Slater & Gordon are taking part in the 'work from home challenge' during Covid-19 which involves nominating a member of staff who has to take a photo of their working from home set up and post it on LinkedIn as well as nominating three more people to do the same.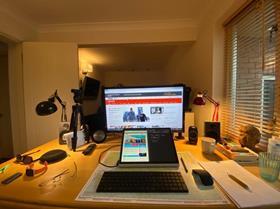 Jon Grainger, Slater & Gordon's chief information officer got over 7,000 views of his desktop, it was so popular that it was trending on LinkedIn.
And Grainger's efforts didn't stop there, he was also nominated by his colleague Jordan Heathcote to wear red or yellow while doing 25 reps of an exercise of his choice in a bid to raise awareness for charities – Children in Need and Comic Relief.
Grainger filmed himself running 25 laps of his garden posting the video to LinkedIn as well as making a donation himself, before nominating five more colleagues.
Ring, Ring
Mark Chiappino claims operations manager and head of claims inspectors at Direct Line was clearing his garage during lock down and stumbled upon his old Direct Line phone.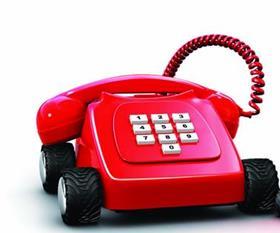 After connecting it all up and calling it, he was delighted to find that it was still working. In fact, he was so delighted that shared a video of the phone ringing on social media.
Rendez Vous
The organisers of the 64th Rendez Vous annual conference announced that will be cancelled this September due to the coronavirus pandemic and the uncertainties of the international health situation.
It was due to be held in Monaco from the 12-17 September and has nearly 3000 people attending.
The members of the RVS Association unanimously decided to cancel the conference.
And Claude Tendil president of the RVS said it will be making a donation of $100, 000 to speed up scientific research in the race to find a vaccine and combat Covid-19.
Registrants will have the option to get a refund or donate all or some of this fee to the cause.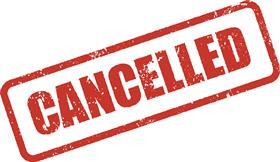 It follows Biba announcing that its annual conference this May was cancelled due to the pandemic.
Generous sector
The insurance industry has been incredibly generous in making donations to help the UK and the rest of the world get through the pandemic.
Insurer Mapfre donated £5m to the Spanish National Research Council in aid of further investigation into Covid-19.
Ecclesiastical is providing its chosen group of independent Select Brokers with grants worth a minimum of £2,500 for their chosen charities and QBE Europe donated £400,000 to Covid-19.
Aviva pledged £5m to NHS Charities Together as part of a package of measures to support customers and their communities. Meanwhile Lloyd's of London is to ringfence £30m for charitable donations and the foundation of a UK backstop facility for pandemic risk.