Puppet shows, furry friends and a spot of gardening. What has the insurance industry been up to of late? And who made a cameo appearance on 360Globalnet's video call? You heard it here first…
It's a puppet!
360Globalnet's chief executive Paul Stanley is a fan of Sweep from children's show 'The Sooty Show'. On a recent call with Insurance Times Sweep made a cameo appearance on video and even posed for the camera. But what does Sweep have to do with insurance you ask? Well 360Globalnet isn't the only insurtech to be a fan of the blue roan Cocker Spaniel.
Bought By Many has also used Sweep in an insurance advert back in May 2017 which shows the puppet in a vet's waiting room with an arrow through his head. Another dog tells Sweep he should have got his owners to buy pet insurance as he could have got money back on his claim. In January 2020, Sweep was also mentioned in a Bought By Many guide where he is tipped as being a liability as he would now be 60 years old since his first appearance on the TV show back in 1957. If you are ever on a video call with Stanley, make sure you give Sweep a wave.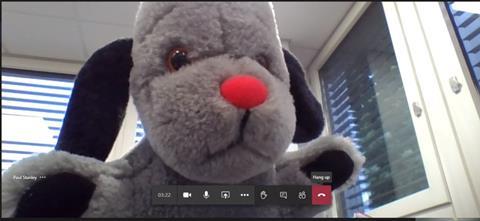 Goldendoodle
And speaking of Bought by Many, word has it that the insurtech's chief executive Steven Mendel has a new dog called Ted who is a Goldendoodle. Mendel said that he was proud to be one of thousands of new dog owners. The insurtech which specialises in pet insurance has seen business booming over lockdown as many people considered getting a pet as they were working remotely and subsequently looked at insurance. The Insurance Times editorial team also had a new edition back in May, its acting managing editor Graeme Osborn got a new Jack Russell named Cooper. This is in addition to insight editor Matt Scott's Miniature Schnauzer Pepper and reporter Clare Ruel's cat Breezy who is a Persian blue.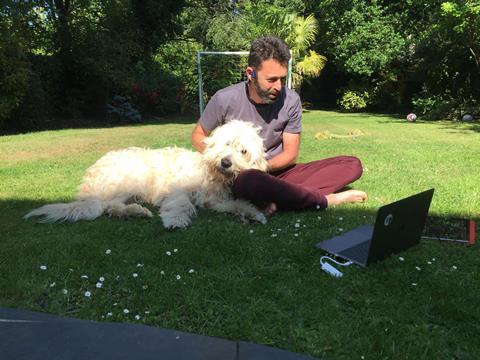 Seeds of change
For some working from home has been lonely and managers have worked hard to maintain staff morale against the backdrop of the pandemic. The Motor Insurers' Bureau was just about to launch its new principles as part of its cultures strategy the week lockdown hit – something that it had been working on since 2018. In a bid to maintain staff morale the firm knew it had to get creative, it put together goody bags that included a packet of radish or lettuce seeds. It asked staff to plant these at home and share photos of its growth as a metaphor for "growing culture".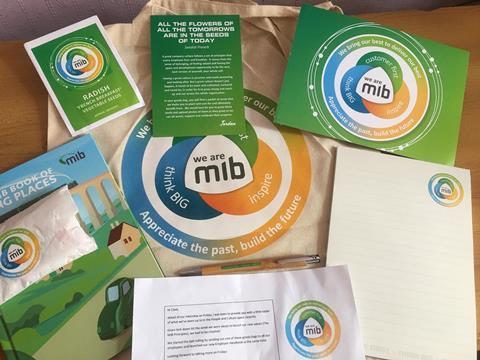 White noise
Working from home has its benefits, it is certainly quieter, and staff save on lunch money, commute time and expense. Although a recent Insurance Times poll revealed that the insurance industry misses office interactions the most. Bearing this in mind websites like the Sound of Colleagues and Office Noise Generator started a light-hearted response to such a dilemma by creating pleasant white noise such as the air con system, a clock ticking, the photocopier, officer chatter, writing typing, the printer to help home workers feel less isolated.
The websites which started as a joke have been a hit, the creators told the BBC that the background noise helps people concentrate and demarcates the home from the office. The Office Noise Generator is also an app and has now racked up 200, 00 views since April, it allows users to adjust the noise level for each sound accordingly to create a personalsed office sound. The Sound of Colleagues has more than a million views.