Have your achievements recognised at the premier claims event of the year. Don't miss your chance to shine: enter for an award now!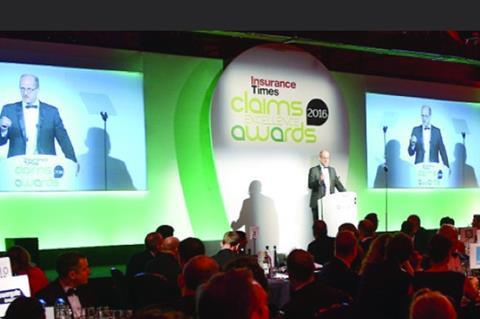 Whether it be a town that is flooded or a damaged vehicle, claims service is the point at which customers judge the insurance industry. This vitally important part of insurance has been at the forefront of innovation – drones, apps tracking claims, online subrogation portals are all innovations that have made life better for customers and insurance firms. And with voice recognition set to truly disrupt the status quo, claims is likely to feel the full force of change first.
The Claims Excellence Awards recognise and reward outstanding customer service across claims; from those on the frontline who have direct contact with customers in their hour of need, to the nimble and entrepreneurial who are changing the world around us. Many of the heroes of today, will be the stars of tomorrow. Help us to celebrate their achievements at this years' Claims Excellence Awards.
Why Enter
• The chance to showcase your achievements and get recognised across the sector as a leader in the field
• A win or nomination is a great PR opportunity and ensures your company stands-out amongst its competitors
• Winning an award can help motivate staff as well as boosting staff morale
• Awards are a way to highlight and reward your team's hard work and achievements
• You'll get great exposure for your staff and company
To find out more about how to enter, how to book a table at the prestige black tie awards dinner, or how to sponsor an award, click here.