Group chief executive Alex Alway said broker was interested in bolt-on acquisitions and team hires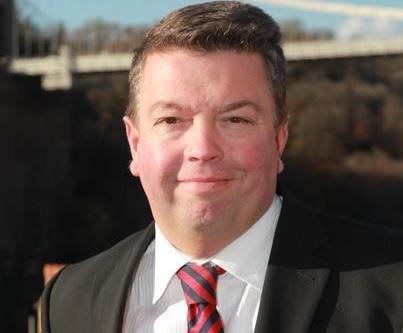 Beaumonts the broker that Jelf acquired in December is expected to generate an income of £7m in 2015, Jelf group chief executive Alex Alway has said.
Speaking to Insurance Times following the release of Jelf's interim half-year results Alway said the broker was also planning to develop a national risk management concept using the Beamount risk management model.
He added: "The acquisitions we made in 2013; Insurance Partnership and 2014; Beaumonts, have performed extremely well.
"We have been delighted with the way the team within those businesses have embraced Jelf, the trading culture, and have produced some excellent results ahead of expectations."
Acquisitions
Alway said Jelf was "in the market for team hires" and had not ruled out the possibility of making bolt-on acquisitions.
He added the current disarray in the market, driving by consolidation, was driving a lot of interest from insurance professionals.
Alway added: "Over the course of the last 6-12 months we have been approached by a lot of people to come and work with us. We see a lot of opportunities for acquisition and team recruits as well."
He also pointed to Jelf's acquisition of loss adjuster Hamilton Bond as a springboard to win new business and clients in the mid-market space.
Growth expectations
Jelf reported its earnings before interest, tax, depreciation and amortisation (EBITDA), pre-share costs, increased by 24.6% to £8.1m (2014: £6.5m), while its EBITDAE margin pre-share costs increased by 12.3% to 18.5% (2014: 16.4%).
Excluding the impact of acquisitions the business also grew organically by 4.2% in the first six months of 2015.
Alway said the growth had been driven by a commitment to get closer to customers, through conducting more periodic reviews, seminars and developing technical advice.
The insurance arm of Jelf has over 60,000 business clients and 29,000 individual clients.
The revenue at Jelf's broker network Purple Partnership was also up by 33%. Network's members now control around £200m in GWP.
Group finance and operations director John Harding said he was confident the broker would continue at the same pace of growth for the rest of the year.
He added: "We have no precise figures. We will continue to do more of the same. What you won't see is a rapid management change."
Jelf also has an employee benefits arm with 6,000 clients. Over the next 12-18 months it is planning to invest in its systems, technology and process to attract clients.