Most adults don't know they could be liable for children injured on their property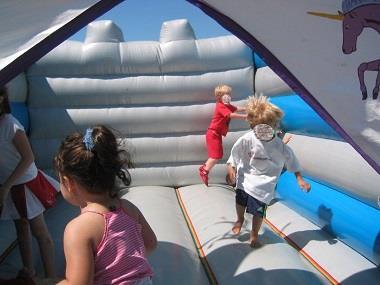 Bouncy Castles and trampolines are the leading cause of personal injury for children, according to research from Direct Line.
And almost two thirds of adults don't know that they can be sued if children are injured on their property.
A total of 3.9 million people have had a child injured on their property in the last 12 months, even though in four out of five cases the children were being supervised, according to a survey carried out for Direct Line by Opinium Research.
Direct Line said that figure represents 16% of households that have had children on the property during that time.
According to the study, 59% of adults don't know they can be sued if a child is injured on their property.
Direct line said it has seen individual claims of up to £100,000 for children getting injured on bouncy castles, trampolines and rope swings.
"The value of these claims would force many parents to have to sell their family home to meet the size of these pay outs, if they did not have insurance cover," according to Direct Line.
Bouncy castles and trampolines account for 9% of child injuries; followed by slides, 7%; and climbing frames and trees, 6%.
"If a child is injured on your property it could land you in hot water, potentially costing thousands of pounds in legal fees," said Katie Lomas, head of Direct Line home insurance. "It is worth investigating whether your home insurance comes with public liability cover, as this could save you money and hassle in the long run."
Six is the most dangerous age, Direct Line said, with 20% of injuries involving six year olds.