Find out who once ran an ostrich farm on the side, and what that mark on Tim Rolfe's neck really is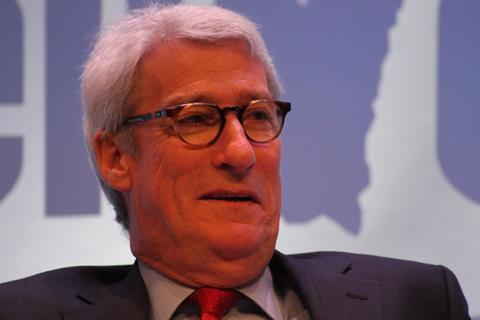 Brokers' legendary entrepreneurial spirit knows no bounds. Sky Insurance managing director Mike Daly once set up an ostrich farm as a side project. Apparently the meat is highly sought after because it is very low in fat. So in addition to his insurance industry knowledge, Mike now also knows how to lure a group of reluctant ostriches onto a truck.
That mark on Canopius UK retail chief executive Tim Rolfe's neck is not a love-bite. It is in fact a friction burn from his wetsuit – he is in training for the Great North Swim in Lake Windermere on 12 June. "I describe it as 'competitive drowning'," he said.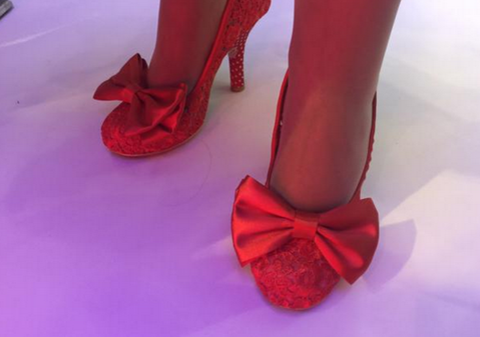 Amanda Blanc's shoes took centre stage at the start of Biba 2015, with former Newsnight host and compere for the day Jeremy Paxman seemingly a fan of the AXA CEO's footwear as she walked on stage.
Ageas's Andy Watson was, however, not so lucky when coming up against Paxman, who described him as "just another scared old bloke" when questioning him about driverless cars. Watson later said speaking to Paxman was "just as scary" as it seemed on television.
Paxman's flattery must have put AXA's Amanda Blanc in a good mood for the rest of the panel debate, as she offered to stump up a bottle of champagne for anyone who could come up with a better term for loss adjusters.
It seems like we could soon be having claims consultants turning out to have a look at those flooded houses and burnt out factories after one lucky man walked away as the winner of the impromptu competition.
Paxman was at it again in the motor debate panel session at Biba, when AXA personal lines head of motor Neil Mercier fell foul of Paxman's strict grammar rules. Mercier now knows it is 'fewer claims', not less. Lesson learned.
Biba and the Insurance Broker Standards Council (IBSC) announced at Biba that they would set aside their differences and join forces to create a common set of professional standards for the industry. Commenting on the announcement, Biba chief executive Steve White said: "Think of it as an engagement, which will end in a wedding between the two of us." Congratulations, we say.
And Steve White may be able to team up with Biba colleague Graeme Trudgill and provide the wedding entertainment if events at the Hard Rock Cafe in Manchester are anything to go by. The two took to the stage to give a rendition of Bon Jovi's Living on a Prayer – much to the delight of the Biba Rockeoke faithful. Rock on!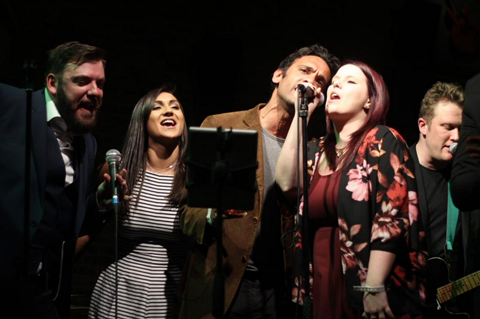 Alternatively, the Insurance Times team could be booked for the festivities with classics such as the Killers' When We Were Young and Teenage Dirtbag by Wheatus among the crowd's favourites. (We do apologise to anyone who may have heard us singing that night.)
Allied World's Enrico Bertagna appears to be a fan of old school insurance broking and relationship building. "You have to go to the pub with them," he says. Mine will be a pint of ale please, Enrico.