Fall pushes total SME premiums down 6.5%, according to Biba/Acturis index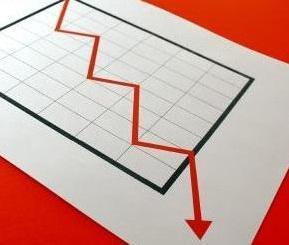 SME commercial vehicle rates fell by 10.3% year-on-year in the first quarter of 2015, according to the Biba/Acturis Insurance Price Index.
The drop – the biggest in the past five years - meant that combined SME rates, including commercial package business, fell by 6.5% in the quarter.
Commercial package rates alone reduced by 0.7% in the quarter.
Biba said the reductions were mainly driven by insurance brokers accessing competitive markets for commercial vehicle policies and motor insurance reforms that have cut the cost of third-party claims.
Biba executive director Graeme Trudgill said: "This is positive news for the white van man and small businesses generally.
"Brokers are working really hard for customers which has led to increased competition.
"Brokers have also capitalised on the reforms to motor insurance that have occurred during recent years such as the 40% reduction to uninsured driving and the legal changes to reduce the impact of personal injury referral fees."
He added: "Small businesses can find it difficult and time consuming to find the right cover, but brokers know the market well and are able to work on behalf of customers to get the right cover at the best price."
By contrast, rates for larger commercial business were relatively stable. Overall rates increased by 0.6%. Within this, rates for commercial combined policies fell by 0.2%, fleet rates increased by 0.6% and commercial liability prices rose 1.6%.
Biba chief executive Steve White said: "We welcome the stability which we think is positive news for larger businesses."
Rates for individual consumers fell by 0.9% overall in the first quarter of 2015. This was the smallest reduction in the past 10 quarters.
Biba said this suggests that premiums are stabiolising after reductions of 4.3% in 2014 and 2.1% in 2013.
Acturis co-chief executive Theo Duchen said: "The indices that Acturis and Biba have developed enable us to gain a unique insight into the movements in average premium in the key buying segments in the UK and highlight the high degree of competitiveness in the industry during the last few years."