Broking association teams up with Cabinet Office for new book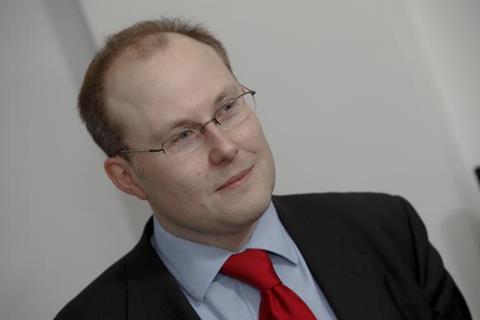 Biba has teamed up with the Cabinet Office to launch a new guidebook: Business Continuity for Dummies.
The book, released today, is intended as a survival guide for small to medium-sized enterprises (SMEs). It includes a specific Biba-authored insurance chapter, which explains the role and benefits of using an insurance broker.
Business Continuity for Dummies sets out how to work with an insurance broker and identify the risks to SMEs, how to create a business continuity plan, apply it in practice and what to do if the worst happens.
Biba will reproduce its chapter in a white-labelled format for its members to use with their SME customers.
The joint aim of Biba and the Cabinet Office – a government department that supports the Cabinet – is to help SMEs understand the importance and benefits of business continuity plans.
The guide follows Biba research which found that business continuity plans are likely to stop businesses from failing after a major disruption such as a flood or fire. It also reported that 62% of respondents said those with plans benefited from premium discounts, reduced excesses and access to new insurance markets.
Biba head of corporate affairs Graeme Trudgill (pictured) said: "Biba supports the use of the successful Dummies series as it is the world's best selling reference brand, selling more than two hundred million books, with one sold every minute in the UK. This is a great opportunity and platform to promote the important role that insurance brokers play in helping and protecting SMEs."
The Cabinet Office approached Biba for its contribution to the essential insurance element of the guide.
The Cabinet Office parliamentary secretary Chloe Smith MP said: "The resilience of SMEs matters. SMEs are the life-blood of the economy, providing employment and growth, and critical services and products to larger companies. They're also vital in supporting their local communities cope with disasters. The quicker they can be up and running again after problems hit, the quicker whole communities can recover."
Minister of State for Business and Enterprise The Rt. Hon. Michael Fallon MP added: "Business Continuity for Dummies brings together the wealth of experience within government in support of business continuity planning in SMEs.
"Working with business, this book takes an innovative approach to reaching out to the five million SMEs in this country to build the resilience of our communities and our economy. This government is committed to supporting SMEs and this book builds on and supports the work taking place to ensure the survival and growth of our SMEs."