Firm will look to further overseas investments to diversify its portfolio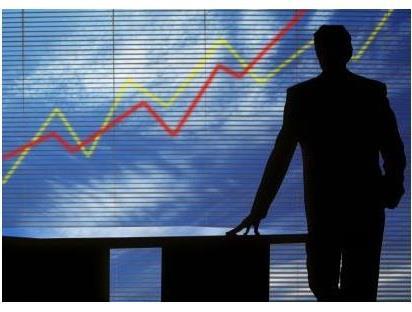 Specialist insurance venture capital firm BP Marsh reported a profit before tax of £5.9m for the year ended 31 January 2015, up from £4.1m in the previous year.
The net asset value of BP Marsh's investment portfolio, which the company views as its main performance measure, increased by 6.9% to £63m (2014: £58.9m).
The company made two investments over the course of the year, taking a 5% stake in London Market MGA Nexus for £1.6m, and setting up a start-up reinsurance broker in South Africa, Bastion, with a £0.1m equity stake and a £0.35m loan.
Speaking to Insurance Times after the publication of the firm's results, chairman Brian Marsh said the Nexus investment was smaller than the usual investments made by the firm but that, as a result, he would be looking to increase the stake substantially in the future.
"We bought 5% in Nexus, and at the time we said it was a much smaller proportion than we would normally expect to buy," he said. "We therefore expect to increase [that stake] substantially and rapidly. Nothing that has happened between that day and this alters that view.
"Because we knew what Nexus's growth plan was, and because we knew what their existing shareholder structure was, we knew that if we came in with the stake we started with, it was logical that if the anticipated steps take place we would find ourselves doubling or trebling that stake – which is what we still believe is in train."
BP Marsh's biggest investment is still Besso (see below), of which it owns a 38% stake worth £10.9m – an increase in value of 51.6% from 31 January 2015.
BP Marsh's UK insurance investments
| Investment | Sector | Cost of initial investment | Value at 31 January 2015 | Increase/decrease in value over the year |
| --- | --- | --- | --- | --- |
| Besso | Broking | £2.8m | £10.9m | +51.6% |
| Hyperion | Broking | £0.7m | £7.2m | 0% |
| Trireme | Broking | £1.8m | £2m | -22.6% |
| Nexus | MGA | £1.6m | N/a | N/a |
| MB | MGA | £0.5m | £1.3m | +57.3% |
| R&Q | Insurance services | £1m | £1.2m | -27.2% |
| Walsingham | MGA | £0.3m | £0.3m | 0% |
The firm received 59 new investment enquiries over the year, of which 52% were from the insurance sector.
Marsh said that he expected the group to continue to invest as and when opportunities arise.
"We can't invent opportunities, we have to react," he said. "If we receive 59 approaches in the period under review, then those are the situations to which we had to react.
"The same applies to the current year. If the current year also produces 59 approaches, then it wouldn't surprise me if we completed two of them."
Panmure Gordon analyst Barrie Cornes said in a research note: "BP Marsh is doing exactly what it set out to do and is doing it well.
"It would appear that there continues to be many investment opportunities both in potentially new ventures as well as its existing portfolio."
And Marsh said that the company will continue its trend of diversifying overseas.
"Our current overseas exposure is approximately 75% of overall revenue," he said. "Our plans are to increase that, not reduce it. We want to get the UK down to about 10% of our overall business."
BP Marsh has also announced that it will be paying an annual dividend of 2.75p per share for 2014.