Future of stake in Bessso still undecided, says chairman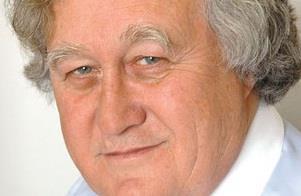 BP Marsh wants to own still more of London-based managing general agency (MGA) Nexus after boosting its stake to 9.8% in June, according to chairman Brian Marsh.
But he added that the fate of BP Marsh's 37.9% stake in Besso – its largest holding at a value of £13.9m – is still being decided as the Lloyd's broker looks to expand beyond its investor's ability to help it further.
Nexus boost
BP Marsh bought an additional 5% stake in Nexus this June. The MGA then used BP Marsh's investment to fund its purchase of fellow MGA EBA Insurance Services.
Speaking to Insurance Times following the release of BP Marsh's half year results yesterday, Marsh said: "The stake we have got in Nexus is not high enough for us, so we want to increase that.
"Ever since the beginning, we have said we will use every opportunity we can, consistent with the aspirations of Nexus's management, to increase that stake.
"They know that we plan to do that and as they take their steps in their growth plan, opportunities are cropping up on the horizon which might provide us with the moment to achieve that."
He added that BP Marsh would likely increase its stake when Nexus makes its next acquisition.
Besso stake future
BP Marsh also bought a further 7% stake in Besso for £1.58m on 1 October.
The company also praised the broker's "excellent results". Besso estimates it will report revenues of £37m and underlying earnings of £4.8m for the full 2015 year, compared with comparable figures of £31.3m and £3.7m in 2014.
But BP Marsh, which specialises in buying minority stakes of start-up and early-stage firms, may not be able to support Besso's further growth.
To continue growing, Marsh said Besso will need to buy smaller brokers, and he estimates it will need further investment of several million pounds to fund this.
He said: "They would have to look to us for most of that money or alternatively outside lenders.
"I'm not sure that is really the right way forward or them or us, because Besso already represents our largest single investment. Were we able to pump another £10m into it – and we are not – it would become out of proportion to an organisation such as ours.
"Therefore Besso is at a stage where it needs to think carefully about what is the next step in its progress."