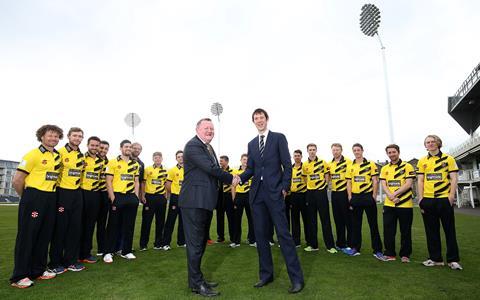 Brightside has signed a five-year cricket shirt deal as it aims to become one of the country's top insurance brokers.
The deal with Gloucestershire County Cricket Club (CCC) will see its home, Bristol County Ground, rebranded to Brightside Ground, Bristol.
What is the Brightside cricket sponsorship deal about?
It gives Brightside five-year naming rights to the ground, shirt deal and hospitality perks
It helps Brightside build brand as it targets becoming a top 10 UK broker
Brightside brand building in the local community is a big part of brushing-up the motor broker's image
The deal also includes shirt sponsorship for the team's T20 kit, branding and signage throughout the ground, and hospitality and events perks.
Brightside executive chairman Mark Cliff said the deal showed Brightside's 'strong and vital relationship with the local community and the importance we attach to being a broker with national reach but with our roots in Bristol'.
He added: "Bristol has a thriving financial services sector, including insurance, and we want to play a leadership role.
"This partnership gives us a tremendous platform to continue to raise the profile of our brand, as we aim to become one of the top 10 UK brokers, and we look forward to an exciting, long-term partnership with Gloucestershire County Cricket, an up and coming club on the domestic cricket scene."
Gloucestershire CCC chief executive Will Brown said: "I am delighted to announce this new partnership at the Brightside Ground. We look forward to a long and fruitful relationship with Brightside, and a successful 2016 season for the team."