But group boss Mark Cliff says EBITDA performance is on target in tough market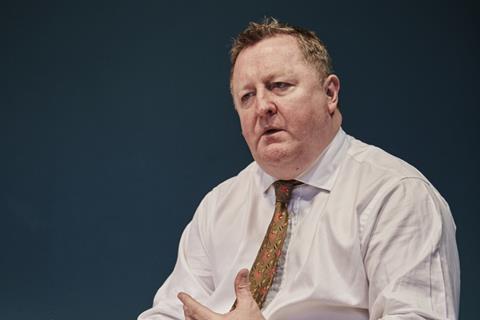 Broking group Brightside has reported profits of £7m earnings before interest, taxes, depreciation, and amortization (EBITDA) in 2015, down 23.9% on the £9.2m it reported in 2014 as its turnaround continues.
Group revenues also fell 15% to £59.4m in the same period (2014: £69.5m), while broking revenue dropped 13.8% to £34.4m (2014: £39.9m).
But despite the fall in performance chief executive Mark Cliff said the EBITDA was "bang on plan" and that the trading performance had been satisfactory in a very tough market.
The broker is close to completing a £19.8m transformation programme which it started last year following a troubled year in 2014 after Southern Rock pulled its capacity.
In 2015 the company also suffered a string of senior departures, including chief executive Andy Wallin, commercial director Des O'Connor, chief operating officer Tony Coram, chief people officer Kate Banks and chief risk officer Graham Johnston.
Under the transformation programme, Brightside has replaced its old technology platform, eSystem, with CDL Strata for Brightside Car and Van; new telephony and data enrichment for its personal lines broking division.
The broker also has a new senior executive team, has moved from a single capacity supplier to a panel arrangement, and has signed several new partnership deals.
The old eSystem had been unfit for modern broking and the issues had increased pressures on insurers, such as Markerstudy, to weed out fraudsters.
In July, Brightside suffered a setback, when Markerstudy cancelled its capacity.
But it has now also signed new deals with Covéa Insurance and another insurer, which it declined to name.
Cliff said the new arrangements opened up the potential to write business in niche and specialist lines that were not previously available under the Markerstudy arrangement.
The broking group is also planning to sign up more insurers in the coming months.
Looking ahead, Cliff said that trading conditions were challenging, especially in private car, but he remained confident that Brightside's technological developments would keep the business on track to deliver the five year plan.
He said: "I remain confident in our ability to deliver long term value to our investor and repay the faith shown to us by our panel providers.
"Our staff have been magnificent throughout this period of unprecedented change, as we turn Brightside from a 'little big company,' which had lost some of its soul, to one that is nimble, tech-savvy, and underpinned by a pervasive customer culture."