Mark Cloutier warns of tough conditions as Brit profit surges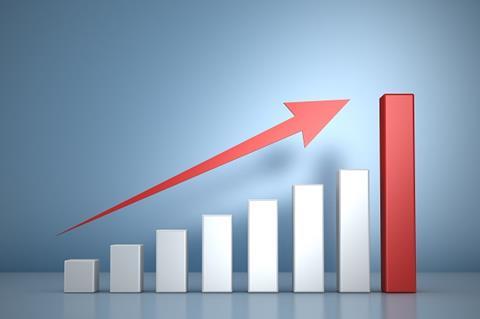 Brit's 2016 profit has surged tenfold thanks to a recovery in its investment performance.
The Lloyd's insurer made a profit after tax of $157.6m (£126.3m) in 2016, compared with a much smaller profit of $15.6m in 2015.
Brit's 2015 profit was hit by a sharp drop in investment returns. But in 2016, investment returns recovered, jumping to $102.9m from $5m.
The improvement came despite a deterioration in underwriting performance. Brit's combined operating ratio (COR) increased by 4.7 percentage points to 96.4% (2015: 91.7%). The company said big claims added 4.5 points to the COR in 2016.
The company said that there had also been further rate decreases in "the ongoing challenging rating environment". The company said it had seen rate decreases of 3.3% during the year, although this was an improvement over the 4.1% reduction in 2015.
Gross written premiums dropped 4.4% to $1.9bn (2015: £2bn), although the company said the fall was 2.3% at constant exchange rates.
Tough times
Brit executive chairman Mark Cloutier hailed the Brit profit surge. He said: "Brit has delivered a strong profit in 2016."
But he warned that the trading environment remained tough.
He said: "Market conditions remain challenging as competition from new entrants and additional capacity from existing competitors with appetite to grow has put continuing downward pressure on rates across several major classes of business.
"We do not believe these conditions are sustainable over the longer term and certainly call for a cautious approach to growth."
He said Brit is tackling the situation by retaining quality business and shrinking in areas where there is the most rating pressure.
He added: "We believe that such an approach will enable us to weather the current environment and position us well for the future when the ill-discipline reads through to results and market conditions improve."
Brit has launched a new Lloyd's syndicate, 2988, which started underwriting this year and is supported by third-party capital.