Simon Drew will replace Stacey Zaczkiewicz as Broker Network's financial director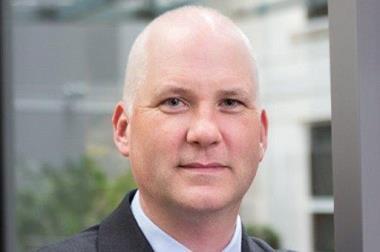 Broker Network has appointed former Crawford and Company senior vice president Simon Drew as new financial director, replacing the outgoing Stacey Zaczkiewicz.
Drew, who has 11 years experience in the insurance sector, was previously responsible for the financial planning, analysis and strategy for EMEA and Asia in his previous role as senior vice president of strategy and business performance at Crawford and Company.
Also spending time at Aon, Drew will be responsible for the Broker Network finance team and will support management in delivering the business strategy.
Broker Network chief executive Andy Fairchild said: "A finance director of Simon's calibre will be a great addition to the Broker Network Executive team as we continue to build on the momentum of recent months."
Drew will replace Stacey Zaczkiewicz who held the role for 18 months. According to Broker Network, Zaczkiewicz is leaving to explore new opportunities elsewhere.
Drew said: "The network has a strong position in a very dynamic and exciting market. Andy has a great team and I'm looking forward to helping deliver on the business' significant potential."