The network launched the academy in May 2014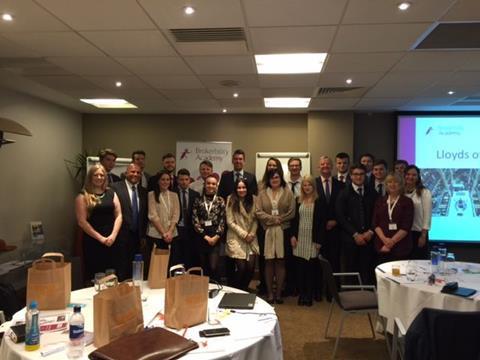 Brokerbility Academy has welcomed in a new intake of 20 apprentices as the network's apprenticeship scheme enters its second year of existence.
The broker network has committed itself to placing 100 apprentices through the academy over the next two years, and this intake will help push towards this goal.
Academy apprentices will start a CII Accredited apprenticeship with the ultimate goal of becoming chartered.
Group Director of Brokerbility David McCallum said: "The Academy endorses Brokerbility's Manifesto pledge of a continual investment in professionalism and we were delighted with a positive beginning last year and it continues with this year's cohort.
"We are determined to meet our three year target of 100."
Upon joining, the apprentices were treated to talks from former CII president and Brokerbility founder Ashwin Mistry, CII chief executive Sandy Scott, as well as a tour around the Lloyds building.