Delegates at an Insurance Times Broker Clinic call for more etrading options for D&O and cyber insurance
Insurers need to expand e-traded products into new areas such as directors' and officers' (D&O) and cyber insurance, according to delegates at a recent Insurance Times Broker Clinic run in association with NIG.
All of the brokers at the event either agreed or strongly agreed that e-trading needed to be expanded into more complex areas.
And almost three-quarters of the brokers surveyed at the event said cyber insurance was becoming increasingly important in the SME and mid-market product space (see below).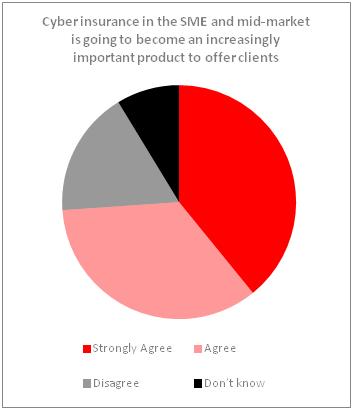 But insurers speaking on the panel said one of the difficulties of e-trading was getting legacy business onto electronic platforms.
NIG e-trade director Jaime Swindle said: "Most brokers run their business on bread and butter risks they are already trading and the challenge is getting that onto e-trading platforms.
"If the broker has held the business for five years, the information insurers want to know is not what they have on the system from when they first won the business."
But SSP head of etrading Jason Moseley said brokers had to take that "bitter pill" and standardise data for e-trading so they could capitalise on the benefits its brings.
"It is an opportunity to look at other areas the broker hasn't been involved in before [and open up new business opportunities]," he said. "If you haven't taken the leap and joined the etrading world others will catch up [and steal your business]."
Brokers, meanwhile, were positive with their experience of migrating documents across to e-trading platforms.
More than 60% of the brokers surveyed either agreed or strongly agreed when asked whether insurers had been helpful with the move (see below).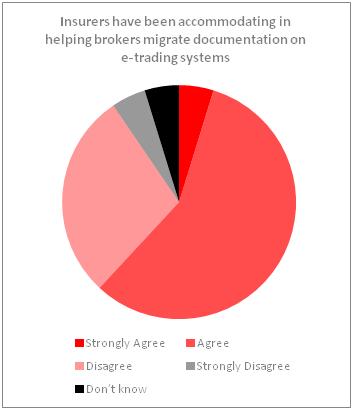 In association with: