Seventeen Group managing director says it will not deal with firms rated below BBB+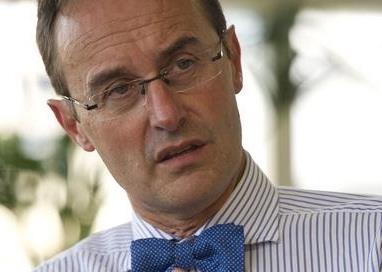 Brokers are seriously considering whether to continue placing business with Groupama UK after Standard & Poor's (S&P) downgraded its parent company's financial strength rating to junk status by this week.
S&P downgraded French insurer Groupama SA to BB from BBB- on Monday, prompting one broker to say they wouldn't deal with an insurer if its rating dropped below BBB+.
The ratings remain on negative outlook, meaning that further downgrades are possible if Groupama's financial position doesn't improve.
But Groupama UK chief executive François-Xavier Boisseau insisted the downgrade would have only a marginal effect on the UK insurer.
Associated with group rating
He said: "Although as a Groupama subsidiary we are associated with the group's security rating, the fact is we are not rated as an independent business.
"This is important to understand because based on our current performance, prospects and asset base, it is very clear that the group's rating does not offer an accurate reflection of our excellent trading position in the UK, nor of the level of security we offer to our broker partners and their clients."
Brokerbility chief executive Ash- win Mistry said such a downgrade would prompt his company to review "the whole relationship".
He said: "We're keeping a watching brief on it. If it's gone another notch south, then absolutely, we'll have to make a decision."
Bluefin chief executive Stuart Reid said while any downgrade was a concern, his firm would continue to support Groupama.
"We are taking a moment to consider our position and we will treat it with all the seriousness that it deserves," he said.
Seventeen Group managing director Paul Anscombe said: "If an insurer's rating is below BBB+ from Standard & Poor's, we will not deal with them going forward."
Letters of recommendation
Brokers who buy professional indemnity insurance (PI) to protect their business are often asked by the insurer about the ratings of the companies they place business with.
Affinity Select Insurance Services director Jenny Carter-Vaughan said: "You have to be very careful about the letters of recommendation you send to clients."
Groupama UK's capital is ring-fenced from the rest of the group, and the company has a 218% solvency margin. But it does not have a stand-alone S&P rating and relies on the rating assigned to its parent.
Boisseau said that around 80% of the company's turnover came from a core group of between 30 and 40 brokers. "So far all of them have stuck with us," he said.
Of the downgrade, he said: "Is this going to cost us some business? Yes. Is it going to make us bleed? No."
Boisseau said the downgrade would not affect the sale of Groupama Insurances, partly due to the sale being too far advanced.
"From the current bidders' perspective [the downgrade] doesn't affect the quality of the portfolio, and the sooner we can close this transaction, the better it will be for all parties," he said.
Selling UK assets
"In that respect I don't think it will influence the sales process."
Groupama SA is planning to sell its UK assets, which comprise the insurance company as well as brokers Bollington, Lark and Carole Nash.
Sources close to the situation have told Insurance Times that Lark and Bollington will complete management buyouts in the next month and that at least three private equity firms, including JC Flowers, are expected to buy the insurance arm.
We say …
● The impact of the Groupama downgrade could have a greater bearing on where business is placed by the smaller brokers, who are not as capable as their larger counterparts of analysing an insurer's financial strength and often have to rely on ratings by S&P and other agencies.
● Groupama's focus on selling its continental operations may now switch to its UK business, having announced the sale of the property and casualty brokerage-related segment of its Gan Eurocourtage subsidiary to Allianz's French unit, and most recently its Spanish operations to Catalana Occidente
for €405.5m.