Society seeks industry support for composite proposal form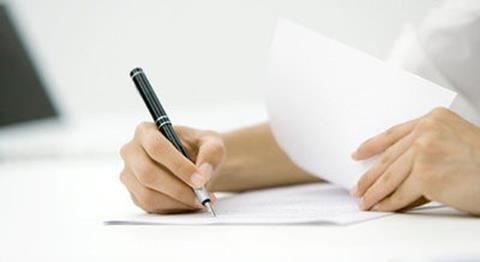 The Law Society is seeking industry-wide support from brokers and insurers to use its professional indemnity insurance (PII) composite proposal form.

The Society has called for a common proposal form, which, if further industry support is gained, will mean that solicitors do not have to complete multiple forms. A one-form-fits-all approach would, said the Society, be more beneficial for its members.

Although the insurance industry has yet to unanimously sign up to this approach, the Law Society has secured support for its composite proposal form among some of the major names providing PII coverage to solicitors.

Law Society chief executive Desmond Hudson said: "This is the first step towards a common proposal form, which is the ultimate aim for making it easier for our members to obtain quotations from different insurers during the PII renewal process.

"The need to fill in the same or similar information about the firm to satisfy the requirements of different insurers seems unnecessarily time-consuming and extremely frustrating. The experience of solicitors in Ireland (a market populated by many of the insurers active in our market) last year, where the common proposal form helped solicitors get better value premiums, has reaffirmed our determination to help our members by the introduction of a common proposal form.

"Some, though not all, insurers and brokers have helped design this form. The result is a composite form that has a sufficient degree of commonality that it should be broadly acceptable to qualifying insurers with minimal supplementary questions.

"From working with those insurers and brokers willing to collaborate we are seeing parts of the PII sector embrace this approach, for the benefit of our members."

The Society intends to publish and update details of brokers and insurers who will accept the composite proposal form on its website throughout the renewal process.