Old UK business of card insurer CPP in 'managed decline'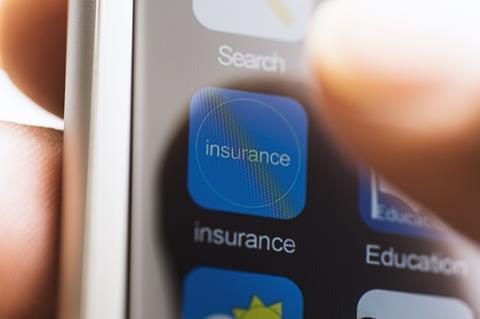 Credit card insurer CPP Group is making recently-acqcuired insurtech startup Blink Innovation the core of its new UK strategy after putting its existing UK renewal book into "managed decline".
CPP bought Cork-based Blink in March this year for an initial sum of €1m (£920,000). The insurtech start-up, one of the companies that made it into the FCA's start-up testing zone, offers a flight cancellation product.
CPP put its UK businesses, Card Protection Plan Limited (CPPL) and Homecare Insurance, into "managed decline" earlier this year after the units' respective regulators, the FCA and the PRA, lifted the restrictions on the firms' capital and assets – though not their trading.
The two units were hit with restrictions on what they could sell, called a voluntary variation of permissions (VVOP), in November 2012 after their then regulator, the FSA, fined them for mis-selling.
CPP said in its first-half results statement this morning: "The group decided to place the CPPL back book into managed decline and new business opportunities in the UK will now be focused through Blink.
"This marks a significant step in the UK business and allows the group to focus resources on revenue generating opportunities."
It added: "Through Blink, CPP will extend its regulatory presence in the UK and an application for full trading permissions is in the process of being submitted to the FCA.
"The Group will use Blink as a platform to develop innovative assistance and insurance products both for the UK market and internationally. In the UK this will also involve a relaunch of the UK's distribution network."
First growth in five years
As a result of the decision to reduce the UK book, UK revenues fell 26% to £11.4m in the first half of 2017 from £15.3m in the same period last year.
Despite the decline in UK revenues, CPP Group as a whole was able to grow for the first time in five years in the first half of 2017.
Overall revenues increased by 18% to £41.8m in the first half of 2017 (H1 2016: £35.4m) driven by a 52% jump in its international revenues to £30.3m (H1 2016: £20m).
UK and Ireland makes up 28% of group revenue.
Operating profit was up 2% to £2.7m (H1 2016: £2.6m.
But the company added that underlying operating profit dropped 42% to £2.1m (H1 2016: £3.6m) because the growth from its increasing international customer base is not yet covering the decline in the higher-margin UK business.