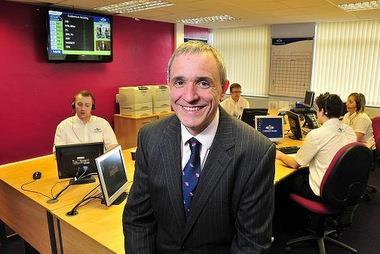 Motorbike broker Carole Nash has opened a new office in Dublin.
2015 World Superbikes champion Jonathan Rea was at the launch to meet local bikers.
The company opened its first Irish office in 1999. Carole Nash's Irish team has grown to 30 full-time employees from a starting staff base of 10, prompting a move to larger, more modern premises.
The company says it intends to invest further in local staff for its Irish operation.
Carole Nash chief executive David Newman (pictured) said: "Ireland is a really important market for us. Bikes will always be a huge part of Ireland's cultural landscape and we're glad to have had the opportunity to play our role in nurturing this over the last 17 years – through offering comprehensive policies, sponsoring shows and events, and working with fantastic Irish talent such as Jonathan Rea."
He added: "Our new offices in Dublin mark the start of a new era as we look to continue to grow our team and develop new products to meet the evolving needs of our valued customers."