Two further acquisitions bring the total to four since the start of the year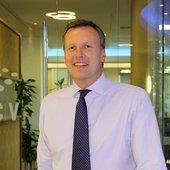 In an eventful week, Cullum Capital Ventures (CCV) has acquired two new businesses and promoted operations director David Bruce to replace chief operating officer (COO) Graham Barr, who has left the company.
Barr joined Towergate-owned CCV in October 2011 from Heath Lambert. Bruce joined CCV in April after leaving his role as CPP group expansion and development director.
CCV has bought the controlling interest in independent broker Suddards Davies & Associates Ltd, of Morley, Leeds - its first Yorkshire business - and it has also bought Garden City Brokers, based in Welwyn Garden City, Hertfordshire. These latest acquisitions bring the total number to four since the start of this year.
Bill Geelan will maintain his position as managing director of Suddards and will remain a shareholder, and all 15 staff will be retained.
Garden City Brokers has been merged into Just Insurance's Hemel Hempstead offices, with owners Tony Craske and wife Christine staying on as consultants.
In January 2012, CCV acquired Lyon Insurance Services in Anglesey and Crown Insurance Brokers in Birmingham.
CCV completed the full acquisition of broker Capital & Country in April, having bought an initial 30% stake in the company in September 2008. The business controls about £11m in gross written premium (GWP) and has 26 staff.
In the same month, Towergate chief executive Mark Hodges revealed the consolidator was negotiating acquisitions worth more than £400m in GWP.
In a separate matter, a Towergate spokesman has confirmed that several of its London Market employees could be made redundant after entering into a consultation likely to run to mid-September. According to sources, more than 10 of the 30-plus jobs could be at risk.