EBITDA rises 5% as after 3% of costs are cut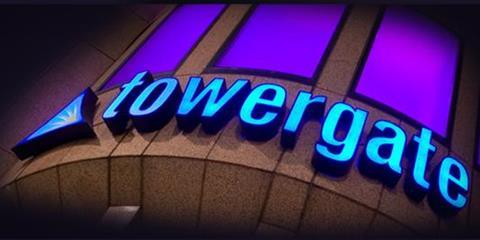 Broking group Towergate's loss before tax narrowed to £25.1m in the first half of 2012 (H1 2011: £25.5m) despite revenues remaining almost flat at £219.5m).
Operating profit, which Towergate considers a better measure of its performance than result before tax, increased 5% to £80.6m (H1 2011: £76.7m).
Operating profit is essentially earnings before interest, tax, depreciation and amortisation (EBITDA) excluding certain costs such as restructuring charges and financing costs.
Operating margin, which is operating profit as a percentage of turnover, increased to 36.7% (H1 2011: 35%).
The improvement in operating earnings was driven by a 3% reduction in expenses. Towergate's expense ratio fell by 2.8 percentage points to 66.8% (H1 2011: 69.6%).
Towergate group chief executive Mark Hodges said: "It is pleasing to see that our focus on growing group operating earnings continues to bear fruit. We have reported a 5% increase in year on year H1 EBITDA with income maintained despite the current challenging market conditions.
"We have embarked upon a significant change agenda focused on fully exploiting the strategic and operational opportunities open to us. We are already starting to generate some encouraging results as demonstrated by the reduction in the group's expenses."
He added: "As we approach the 15th Anniversary of Towergate, we do so with a strong sense of pride in past achievements and excitement about our future potential. This, coupled with a culture which both seeks and embraces change, provides a strong platform for future growth."
Networks unit suffers
Towergate's first-half improvements were mainly driven by a strong performance in its underwriting and Paymentshield divisions.
The underwriting division's revenues grew 7% to £42.5m (H1 2011: £39.7m) and its operating earnings increased 12% to £19m (H1 2011: £17m).
Paymentshield revenues grew 8% to £33.3m (H1 2011: £30.8m) and operating earnings were up 15% to £24.9m (H1 2011: £21.7m).
However, this was offset by mixed performance in the retail division, Towergate's largest unit, and a sharp downturn in fortunes in the networks division.
Retail revenues dropped 2% to £129.6m (H1 2011: £132.3m) while operating earnings grew 2% to £42.5m (H1 2011: £41.6m)
The network division's revenues dropped 14% to £8.9m (H1 2011: £10.3m) and operating earnings fell 17% to £5.4m (H1 2011: £6.5m).
Towergate H1 2012 results in £m (compared with H1 2011 on a pro-forma basis)
Gross written premium: 1,598 (1,474)
Income: 219.5 (219.3)
Expense ratio (%)66.8 (69.6)
Operating earnings: 80.6 (76.7)
Operating margin (%):36.7 (35.0)
Loss before tax: 25.1 (25.5)
Operating cashflow: 40.2 (47.5)
Divisional breakdown
Retail
Income: 129.6 (132.3)
Operating profit: 42.5 (41.6)
Underwriting
Income: 42.5 (39.7)
Operating profit: 19 (17)
Paymentshield
Income:33.3 (30.8)
Operating profit: 24.9 (21.7)
Networks
Income:8.9 (10.3)
Operating profit: 5.4 (6.5)