Charles Taylor reports 'good set of results', says chief executive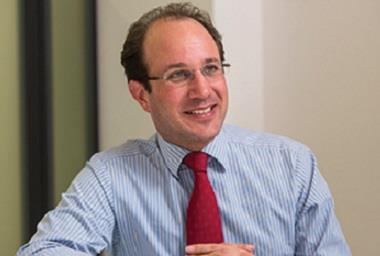 Insurance services firm Charles Taylor made a profit before tax of £5.3m in the first half of 2016, up 1.9% on the £5.2m it made in the same period last year.
Adjusted profit before tax increased by 4.2% to £6m (H1 2015: £5.8m).
Revenues rose 7% to £74m (H1 2015: £69.2m).
The figures exclude Charles Taylor's recent acquisition of travel claims management firm CEGA, which completed shortly after the end of the first half.
Charles Taylor group chief executive David Marock said: "Charles Taylor delivered a good set of results in the first half of 2016.
"Revenue and profit before tax were up on the strong figures reported in H1 2015.
"We also made excellent progress in delivering our strategic initiatives, including completing the sale or transfer of the group's non-life insurance companies, agreeing a major software licencing and master services agreement with Fadata and negotiating a significant, value-enhancing acquisition of CEGA."
Charles Taylor had a portfolio of non-life run-off companies that it had purchased. Bur in the first half of this year it completed the sale and transfer of all these businesses and so no longer has any non-life exposures. It is now solely focused on acquisition and consolidation of life insurance companies, where it sees growth opportunities.
Charles Taylor has three core divisions within its professional services unit: management services, which provides outsourced management of insurance companies; adjusting services, which provides loss adjusting; and insurance support services, which includes technology and claims handling and risk consulting.
All three divisions reported revenue growth and all but the insurance support services unit grew profit in the first half of 2016 (see table). Charles Taylor said the "slight dip" in insurance support services profit was caused by investment in new initiatives.
Charles Taylor professional services breakdown H1 2016
| £m | H1 2016 | H1 2015 | change (%) |
| --- | --- | --- | --- |
| Revenue | | | |
| Management services | 25.4 | 23.6 | 7.6 |
| Adjusting services | 31.7 | 29.4 | 7.8 |
| Insurance support services | 16 | 15.3 | 4.6 |
| Total | 73.1 | 68.3 | 7.0 |
| | | | |
| Segment operating profit | | | |
| Management services | 3.3 | 3.1 | 6.5 |
| Adjusting services | 1.6 | 0.8 | 100.0 |
| Insurance support services | 2.4 | 2.6 | -7.7 |
| Foreign exchange gains/losses | -0.3 | 0.1 | n/a |
| Total | 6.9 | 6.6 | 4.5 |