Winners of the Insurance Times Claims Excellence Awards 2018 picked up their gongs at the glitzy ceremony last night
Over 300 insurance professionals came together last night to celebrate the best work in claims at the 2018 Insurance Times Claims Excellence Awards, where experienced MIB chief executive Ashton West was among those given special recognition.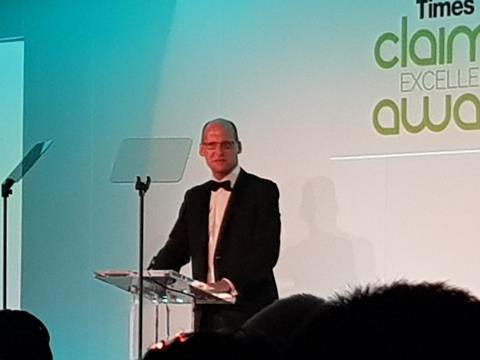 The Royal Garden Hotel in Kensington was the scene for the glitzy ceremony, where 14 awards were handed out, including two for DWF and the lifetime achievement award for West.
West's career in insurance spans 35 years, having been actively involved in claims and general management during this time. Since 2003 he has been chief executive of the MIB, but recently announced he is to step down.
Presenting the award to West was Donna Scully, managing director at Carpenters, who sponsored the award. She spoke in glowing terms about his impact on the industry.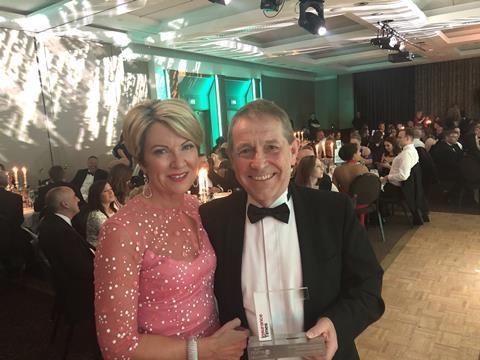 She said: "He has been involved in many industry initiatives over the years. I remember him participating in the working party for the development of the Pre-action Protocols and the Code of Best Practice on Rehabilitation. I can't believe that was 20 years ago!
"He was a founder member of the Civil Justice Council as well being a member of many other committees and he has always been willing to engage, collaborate and look at making the industry better.
"I have sat around many tables with him over the years and whilst he's a tough taskmaster, he is a pleasure to deal with and always delivers what he says he will.
"He has received an OBE for services to road safety as well as numerous other industry awards but I do hope he is pleased to receive this very well deserved award."
Accepting his award West said: "Anything that I've done I couldn't have done without a team of such supportive people."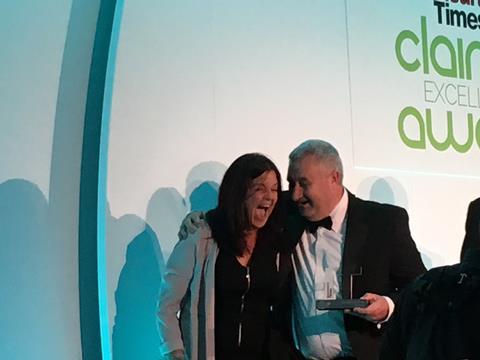 And later he tweeted: "Delighted to receive this and that it was presented by Donna too…! Thank you so much."
The full list of winners can be found below:
List of Winners
Claims Product Solution of the Year: Davies Group with Iprosurv
Claims Service Solution of the Year: Direct Group Claims Solutions
Fraud Prevention Solution of the Year: DWF
Claims Technology Solution of the Year – Insurer (sponsored by Auto Windscreens): Legal & General
Claims Technology Solution of the Year – Service Provider: Synectics Solutions and esure
HNW Claims Solution of the Year: Hiscox UK & Ireland
Claims Training Solution of the Year: Club Insure & NDML
Customer Care Solution of the Year: Ecclesiastical
Large and Complex Claim of the Year: AIG
Legal Partner of the Year: DWF
MGA Claims Initiative of the Year: Plum Underwriting
Third Party Claims Management Team of the Year: Virtus Validations
Claims Team of the Year sponsored by Crawford & Company: LifeSearch
The Lifetime Achievement Award sponsored by Carpenters Group: Ashton West OBE, MIB