Prestigious awards to recognise the best in claims over the past year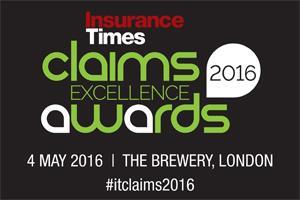 A wide range of companies and individuals have been shortlisted for the Insurance Times Claims Excellence Awards.
Championing the best in claims, these prestigious awards recognise the best, the most efficient, the most effective and the most innovative participants in the claims industry over the past year.
Whether it be a town that is flooded or a damaged vehicle, claims service is the point at which customers judge the insurance industry.
In this vitally important part of insurance there is plenty of outstanding customer service work going on every day up and down the UK.
These awards recognise the contributions of those on the frontline who have direct contact with customers in their hour of need. And they recognise the vital contribution of those who work behind the scenes in areas such as technology and administration to ensure the customer gets the best service possible.
All this hard work and innovation that contributes to customer satisfaction is celebrated in the Claims Excellence Awards.
The black tie awards ceremony will be held from 7:00 pm on 4 May at The Brewery, 52 Chiswell Street, London, EC1Y 4SD.
For more information about the Claims Excellence Awards, click here. To book your tickets to this prestige evening, click here.
Earlier the same day, Insurance Times is hosting the Claims Excellence Summit, also at The Brewery. Join an unparalleled line up of key claims industry leaders who will share their insights on how to meet the key challenges of the industry, increase profitability, optimise claims performance and maximise your customer base.
For more details on the Claims Excellence Summit, click here.
These are the companies and individuals shortlisted for the Claims Excellence Awards:
Ageas and Aviva
AIG
Allianz Insurance
ALPS
Aspray Ltd.
Chubb
Claims Consortium Group
Clare Lunn, LV=
Covéa Insurance
Cunningham Lindsey
Davies Group
Deacon
Direct Line Group
Ecclesiastical Insurance Group
FM Global
FMG
Hill Dickinson
Howden UK Group Limited
Imperial Consultants
Julie Freeman, Pen Underwriting
LV=
Markel International
Meredith Schifano, Allianz
Pen Underwriting
QuestGates
Sequel Business Solutions
Stephen Ward, Bluefin
Towergate Insurance
Validus-IVC Ltd
Willis Insurance & Risk Management
Winns
WNS Assistance