'In a business our size, there will always be ups and downs in relationships'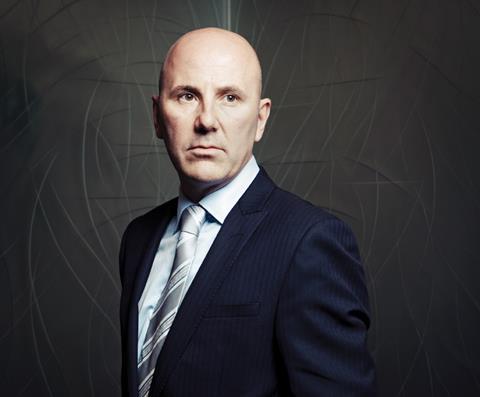 "I'm very stereotypical," says Clive Nathan. "I'm a modern orthodox Jewish man, I support Spurs, I speak with my hands, I haven't got any hair. I fulfil all the stereotypes, but that's what makes you who you are."
As chief executive of Towergate Underwriting, 46-year-old Nathan fulfils a few more stereotypes associated with the market's most controversial company - a determined lack of pretension, an insistence on jokes and mickey-taking, and a carefully hidden streak of ambition and ruthlessness.
This is Nathan's first interview with Insurance Times - strange when you consider that he's been at the heart of the Towergate empire since he joined in 2003, and that he effectively controls nearly £600m of premium, equivalent in size to a top 20 insurer. But that's Nathan all over - affable, jocular and willing to let others take the limelight.
He has received considerable attention in recent months, however - though perhaps not of the most welcome kind. Following Peter Cullum and Andy Homer's decision to step away from their executive roles running Towergate and take up non-executive positions, Nathan's was one of three internal names in the frame to take over from Homer as chief executive.
In a remarkably public and no doubt painful process, Nathan and fellow internal candidates Tim Johnson and Michael Rea vied for the top job. None were successful and a more experienced external candidate - Mark Hodges, the UK chief executive of Aviva - was appointed instead.
How did that feel? "I enjoyed the process," says Nathan. "Maybe I'm a glutton for punishment. Of course I would have loved that job. Who wouldn't? But Mark's got a fantastic track record and, judging from the two weeks he's been here, I think it's all going to work out great."
There must be more to it than that, but Nathan is relentlessly optimistic. No doubt he's also been enticed to stay with hefty financial incentives. When asked if he has been tied in, he freezes for a moment. "Yes," he says, too honest for lies or evasion. "But you'd expect that, wouldn't you?"
Towergate is now moving towards a flotation - though the party line is that this is "only one option". But with a public listing on the cards, new corporate governance rules are coming into what was once a very entrepreneurial business. Can Towergate retain the irreverent nature that has characterised its early years?
"It's inevitable there will be change, but the core of the business remains the same," says Nathan. "Andy [Homer] is great at taking the business seriously, but not taking himself too seriously and I think that's the secret."
Nathan, with his constant wisecracking and references to his twin passions of film and football, is taking over Homer's mantle as joker-in-chief. There's a steely side to him too though. He says: "The guys on the football pitch say I'm a bit of a mad dog. I may not be the most skilful player, but I give 100% - and that might be a metaphor for my business life."
The first cracks in Towergate's senior management showed last December, with the surprise departure of deputy chief executive Amanda Blanc to AXA Commercial. Blanc and Nathan go way back. They worked at AXA together under Homer, both resigning on the same day - Nathan to join Towergate and Blanc for a stint at Groupama before joining him.
Did he see her departure as a sign that he should be on his way? "Never," he says. "I've put my heart and soul into this business over the past eight years, and it's in my blood." Given his passion for Towergate, did he think Blanc made a mistake? "I think she made a decision," he says. "I don't think you look on your career as a mistake."
Nathan's own career with Towergate started in 2003, when he joined Peter Cullum as regional managing director. Homer, his old boss, was part of Cullum's empire too, and Nathan joined on his recommendation. Folgate, which Homer was running, merged with Towergate in 2005-06, and the business we know today was born. At that time, Nathan took charge of the underwriting arm, which he has been running ever since.
Towergate Underwriting is a significant business in its own right, with a gross written premium of almost £600m. Nathan refuses to divulge its combined operating ratio. The business also sets Towergate apart from the other consolidators - while most have set up their own managing general agents, they have nothing like the scale or respect of Towergate Underwriting.
"It's easy to establish an MGA, but it's not easy to grow it or deliver on your targets - and we've done that," says Nathan. It's a claim supported by the wider market - although Towergate Underwriting has had its share of controversy. There was the falling out with Zurich several years ago, and rows with several carriers as it renegotiated its panel in 2008. "In a business our size, there will always be ups and downs in relationships," he says. "Some will be caused by personalities, some by the state of the market and different strategies. Over time, the strength of our relationships is proven."
The business has had a couple of knock-backs this year, including high-profile defections to Gallagher, but overall it seems to be doing well, having grown premium 40% over the past four years. Further growth is on the table, both in bespoke underwriting and commoditised e-trading for smaller risks. Towergate Underwriting is negotiating its next set of capacity deals. Would it ever carry risk itself? "No," says Nathan. "Our strength is underwriting and distribution, [our insurers'] strength is managing solvency and capacity." He concedes that securing capacity direct from the reinsurance market is a possibility, but does not give a time frame for that.
And what is next for Nathan, personally? "What's the big dream? To have my kids successful and happy and a career where I enjoy coming to work. I don't have to be the big cheese. For me, it's about doing the best job I can, and the right thing."
With some this would be just a line, but with Nathan, you actually believe it. There's nothing stereotypical about that.