GAB's Mike Jones named UK and Ireland chief operating officer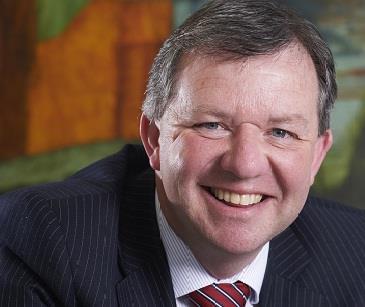 Clive Nicholls has replaced Greg Gladwell (pictured) as chief executive of loss adjuster Crawford's UK and Ireland operation.
Nicholls was previously Crawford's senior vice-president of global markets. He will now report to Ian Muress, chief executive officer, Europe, Middle East, Africa and Asia Pacific.
The loss adjuster has also appointed Mike Jones as UK and Ireland chief operating officer. Jones was previously chief operating officer of rival loss adjuster GAB Robins, which Crawford bought in December last year.
Muress said: "Following the acquisition of GAB Robins, we have established a stronger UK leadership team to maintain our advantage and ensure we deliver the very best of innovation, client service and sales strategy.
"We view the UK insurance market as essential to Crawford's global network. With Lloyd's and the London market on our doorstep and the increased globalisation of insurers, brokers, corporates and captives, Crawford is well positioned to build upon its proven expertise in the UK and globally with a robust global technical adjusting service and global third party administration services."
He added: "Clive Nicholls and Mike Jones are both highly respected individuals with solid operational experience and are well known in the insurance profession. Their knowledge and expertise will serve them well as we bring two great companies together and further expand our services and capabilities."
Join the debate at our Insurance Times Claims Forum on LinkedIn