Threat of increased claims numbers to be paid under new rules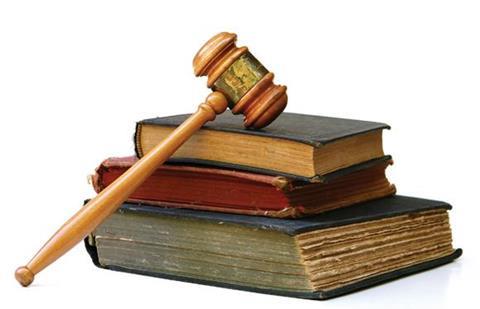 Brokers could face a slew of complaints from insurers due to an increased number of claims expected to be paid under new rules that come into force next year, a top insurance lawyer has warned.
CMS Cameron McKenna Insurance Sector Group head Stephen Netherway said the Consumer Insurance (Disclosure and Representation) Act 2012 could increase the risk burden on brokers as well as damage relationships with insurers when it is implemented in March 2013.
Netherway said: "If more claims are expected to be paid, this will make books of business appear less profitable, without commensurate premium uplifts.
"This raises the question as to whether brokers' legal exposures will change. Certainly if more claims or proportionate parts of claims are paid then the broker won't have unhappy customers.
"But the reduction in that exposure could be offset by complaints directed at the broker by disgruntled insurers."
Brokers and insurers will also need to review and change the wording of their proposal and application forms and telephone scripts in addition to renewal procedures, he said.
"There is a mountain of paperwork that urgently needs reviewing in terms of questions asked on brokers and insurers' proposal forms," he said.
"This will now have to include updated warnings and a notice of the materiality of information sought or given."
Netherway was surprised that the Act, which was drawn up by the Law Commission, had been followed through on after previous reviews had come to nothing.
"This is a fundamental piece of legislation because it rips up 100 years of settled law on the duty of utmost good faith and specifically the duty of disclosure, for consumer business," he said.
"It is meant to be reflective of the regulatory/Ombudsman regimes; of 'treating customers fairly', but it still creates a new universe of rules for personal lines insurance.
"It is quite startling to see that there is now statutory 'permission', for consumers to make honest but reasonable misrepresentations; that really is a novel concept in English/UK insurance law."
Netherway said some "significant" litigation could arise from the early stages of the Act to clarify what constitutes 'honest and reasonable' in terms of a misrepresentation, when is an intermediary considered as agent for the consumer or insurer and who bears the financial risk of any error by the intermediary?
He continued: "Could this is the pre cursor to a wholesale change of business insurance as well? The further paper recently issued by the Law Commission on business insurance suggests that it could be on the cards; a wish to adopt a more continental approach to proportionate remedies, not necessarily automatic avoidance, with a focus on asking questions to elicit material information.
"To actually say that we'll now have a two tier legal system in insurance – one body of rules for consumers and one body of rules for everyone else - that is quite a sea change and conceptually that means that insurers have now legally got to approach insurance and brokers have got to approach insurance in different ways.
"This may be a sign of things to come with the rest of the insurance business."
RWA Compliance Services' head of broker professional development Peter Staddon said the Act reflected the industry's good practice and the stance taken by the Financial Ombudsman Service (FoS).
"In a nutshell this has put the onus back onto insurers to ask the appropriate questions before cover commences," he said.
He said that under the terms of the Act, any fair and not misleading claims should be met by the insurer.
He added that the Act was limited to individuals taking insurance "wholly or mainly for purposes unrelated to their trade or business", but was designed to be broad enough to include "mixed-use" contracts, which cover both private and business use, provided the main purpose of the contract was for private use.
"With this in mind I think this law is good for the consumer and also the broker in getting their clients claims paid," he said.
Staddon said that the Act disposed of the proposer's duty to volunteer information to the insurer and if the consumer failed to act honestly when answering the insurer's questions then the insurer should be able to take appropriate action against them such as adjusting their premiums accordingly for that particular customer.
He said the burden of proof was on the insurer to prove that the consumer knew and recklessly or purposely misrepresented a risk.
"Some pundits may say that this will lead to more claims being paid out and as a consequence then the premiums will increase," he said.
"I would counter that argument as I have worked with many insurance companies fraud departments and these guys and girls are at the top of their game on fraudulent claims, so I for one am not convinced."