Donna Scully, director, Carpenters Group on why the new motor claims reforms should be delayed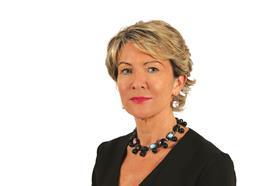 In a welcome sign of pragmatism often sadly lacking from our political landscape, the Ministry of Justice has begun to prepare the ground for a possible delay in the implementation of motor claims reforms. Gone is the MoJ-speak equivalent of "no ifs, no buts" with which we have become familiar. Instead, the line is now that the reforms need to be "right not rushed".
If there is to be a delay, and many would not be surprised given what the ABI's James Dalton has called the "technical, legislative and planning hurdles" ahead, this will not be welcomed by most of the Fraud Charter group in isolation. What might be more appealing are the potential possibilities to address some of the unintended consequences for the fight against fraud of a rushed frictionless portal.
Fighting fraud should be at the heart of the reforms. Former chancellor George Osborne said in 2015 that his government was "determined to crack down on the fraud and claims culture in motor insurance". The 2017 Conservative manifesto said: "We will reduce insurance costs for ordinary motorists by cracking down on exaggerated and fraudulent whiplash claims."
This is, however, a far cry from the position we find ourselves in. Instead, no ID checks or fraud searches are to be conducted within the new portal and will be the responsibility of "representing compensators". It will apparently incorporate some "fraud reduction initiatives" – verification of email address and mobile phone numbers, identification of multiple claims from the same IP address – but all fall short of the checks available within the current portal to genuine professionals, if they are available at all.
With precision timing, at a time when the PPI industry is winding up, the claims market is effectively being deregulated to allow claims farmers to directly represent claimants for the first time. One previously disqualified director of a CMC, who can now trade again after seven years, has gleefully told the media that he is looking forward to returning to the market. Another listed credit hire and legal services business has recently said that the reforms are great news because it removes the legal competition.
Is this really the market we wish to create? I fear the fight against fraud is going to be the biggest casualty of the reforms. A frictionless process with fewer checks in the absence of scrutiny by regulated professionals and without new measures to reduce abuses in credit hire, repair and rehabilitation, has all the ingredients for more, not less fraud. Reform is needed, but at least a delay may provide further time to mitigate some basic flaws that are obvious in the new process.