Covéa Insurance's profits fall by over a third for 2017, hit by the effects of the Ogden rate cut and claims inflation

Covéa Insurance announced lower profits for 2017, hit by volatile motor pricing following the Ogden rate cut and by claims inflation.
Year to December profit after tax was £24.1m, down 37% from £38.4m in 2016.
Its combined operating ratio also took a slight knock, at 97.5% for 2017, compared to 96.2% for 2016. The year-ago COR included one-off provision releases of 329.8m. Excluding this, the underlying COR improved to 97.5% from 101.2%.
GWP for the year rose 10.8% to £738.5m from £666.3m.
Covéa said the rise in GWP was driven in large part by the continued development of the company's Provident Insurance direct distribution operation, which was launched in 2016. It also benefited from an increase in average motor premiums and continued growth in commercial lines.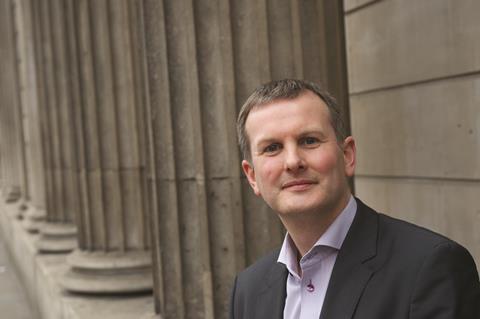 Chief executive James Reader (pictured) commented: "It's very pleasing to be able to announce that we delivered double-digit premium growth in 2017, alongside an improved level of profitability.
"We've faced a number of headwinds, in particular, the motor pricing volatility following the Ogden rate change and continued elevated levels of claims inflation; however, we continue to respond positively and maintain our focus on delivering a great service for our customers and broker partners, and sustainable profitable growth for our business.
"2017 was another year of strong progress for our business and reflects what a talented and passionate team we have at Covéa Insurance. I remain very confident that we are well placed to keep delivering profitable growth across all our lines of business over the coming years."