Founder's stake now at 20% as private equity backer's rises to 68%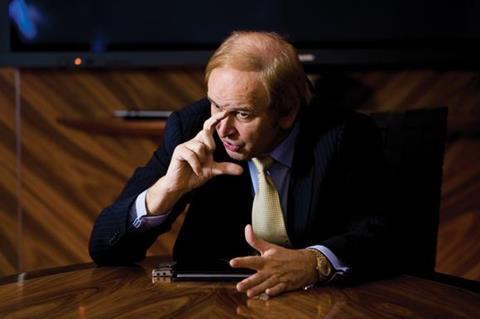 Towergate founder Peter Cullum's share in the troubled broking group has slid to 20% as private equity backer Advent's has risen to 68%.
As at the end of 2013 Cullum held 32.6% of the company, with Advent owning 43.9%.
Advent has not actively increased its stake: its original shareholding, which it bought in 2011, was structured so that it would increase if the performance of the company worsened.
Cullum is not alone in seeking his shareholding drop. Advent's bigger stake now means other shareholders own just 12% of the firm, down from 23.5% at the end of 2013.
Towergate PartnershipCo Limited passed a special resolution in June allowing Advent to increase its shareholding in one or more subsidiaries to above 50%.
Towergate is in negotiations with potential buyers of the company and has appointed Evercore and Rothschild as its advisers.
Towergate revealed on Wednesday that its results had taken a turn for the worse and that it was facing a potential cash shortage.
Cullum and former Towergate chief executive Andy Homer are believed to be planning a management buy-out of the company, and are thought to be being advised by Fenchurch Advisory.