Insurer warns of lower reserve releases and higher than expected large bodily injury claims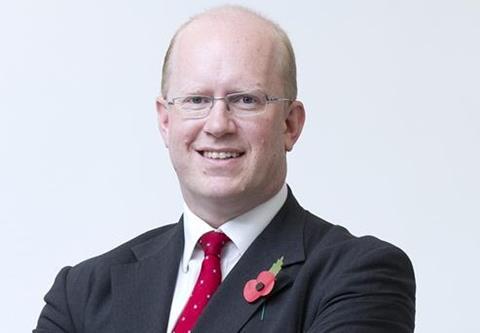 Direct Line Group reported gross written premiums from its continuing operations of £2.37bn in the first nine months of 2014, down 5% on the £2.49bn it reported in the same period last year.
The company also reported in its interim management statement that it had suffered higher than expected large bodily injury claims in the first nine months of 2014, and warned that future reserve releases could be lower.
But it added that it is on track to achieve its forecast combined operating ratio of between 95% and 97% and get its cost base down to £1bn by the end of 2014.
Direct Line Group chief executive Paul Geddes said: "Progress in the third quarter means we remain on track to deliver our 2014 financial targets, despite a backdrop of markets that remain highly competitive.
"We are working hard to enhance our propositions and I am particularly pleased with how we are harnessing technology to improve our product features and make it easier for our customers to interact with us.
"Looking forward, we remain focused on improving our efficiency and the competitiveness of our offering in this ever-changing marketplace."
Premium drop
Direct Line Group's overall premium decline from continuing operations was fuelled by a 7.8% fall in motor gross written premium (GWP) to £1.03bn and a 5% drop in home GWP to £681m. These falls offset a 2.8% growth in commercial GWP to £371.7m (see table below for full details).
The company said the reductions reflected the competitive market, particularly in motor and home, as well as the continued focus on maintaining underwriting discipline.
Direct Line said that motor rates had remained almost flat in the third quarter, falling by 0.1%, while the home market saw "further premium deflation".
The growth in commercial was driven by eTrade and Direct Line for Business. This was offset by reductions in van business, which experienced similar competitive trends to personal motor.
During 2014, Direct Line Group extended its eTrade product suite and launched Churchill for Business, which distributes through price comparison sites.
The continuing business now excludes Direct Line Group's international business, which it sold to Spanish insurer Mapfre for £430.1m on 25 September.
Lower reserve releases
On a more negative note the insurer said it had suffered higher-than-expected large bodily injury claims in the first nine months of 2014, although this was partly offset by fewer than expected small bodily injury claims.
The company said: "Taken together it is expected that the motor current-year loss ratio in the second half of the year will be similar to the first half."
It also warned that reserve releases in future years could be lower. The company said: "Prior-year reserve releases in 2014 are at an elevated level, both in the ongoing business and the Run-off segment.
"Based on the latest data, prior-year reserve releases are expected to be lower in future years, albeit still significant."
Direct Line Group Gross written premium by line
| | Nine months 2014 (£m) | Nine months 2013 (£m) | Change (%) |
| --- | --- | --- | --- |
| Motor | 1030.6 | 1117.4 | -7.8 |
| Home | 681.0 | 716.8 | -5.0 |
| Rescue and other personal lines | 282.2 | 295.2 | -4.4 |
| Commercial | 371.7 | 361.5 | 2.8 |
| Total ongoing | 2365.5 | 2490.9 | -5.0 |
| International | 437.3 | 462.7 | -5.5 |
| Total | 2802.8 | 2953.6 | -5.1 |
· Join the debate in our new LinkedIn specialist discussion forums