Insurer expects lower reserve releases in 2015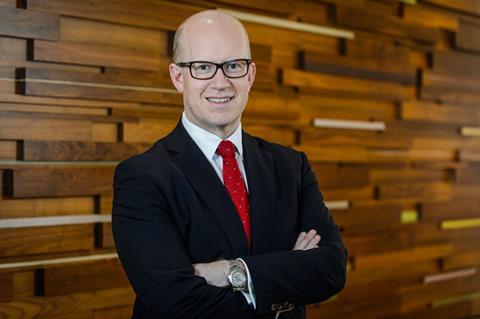 Direct Line Group still has scope to be more efficient despite the company hitting its target of a £1bn cost base for 2014, according to chief executive Paul Geddes.
The insurer cut its total cost base, including discontinued operations, to £973.9m for 2014 from £1.03bn in 2013.
Speaking to Insurance Times after the release of Direct Line Group's 2014 results today, Geddes said that the company would not be setting new cost targets. "We have earned the right not to have a further target because we have shown we are focused on being efficient."
But he added: "We would expect our cost base in pound terms to be able to come down in future. We still think there is opportunity for the business to be more efficient.
"We need to continue to make the business more efficient and we continue to see opportunity to do that, but that is more business as usual now than it has been in terms of big noisy cost programmes as we had in the past.
"I'm sure analysts and investors will be supportive of that rather than us financing big cost programmes."
Despite the cost cutting, Direct Line Group's expense ratio – costs as a percentage of net earned premiums – only improved by 0.1 of a percentage point to 23.6% from 23.7%. This was because net earned premium fell by 5% to £3bn (2013: £3.2bn).
Geddes said that the effects of further cost reductions on the expense ratio would depend "on the market and the premiums".
Despite this Geddes said there were signs that the cost cutting was taking effect. He pointed to the fact that while gross written premium (GWP) had dropped by 3.8% over the whole year there was a 0.4% increase in the fourth quarter alone.
He said: "All of the hard work that our people have put into the business is making it more competitive and you can see that in our improving trend on top line, with a tiny but of GWP growth in the fourth quarter."
Commercial success
One of the big success stories for Direct Line Group in 2014 was hitting its sub-100% combined operating ratio (COR) target for its commercial business, which includes broker-only commercial insurer NIG and Direct Line for Business.
The division cut its COR by eight percentage points to a profitable 98.8% in 2014 from a loss-making 106.8% in 2013. A big reason was the non-recurrence of large losses that hit the division in 2013. But the division has also benefited from improving its pricing and claims, cutting costs and improving its business mix.
Direct Line Group chief financial officer John Reizenstein said: "Commercial has done a great job all round."
Geddes also reaffirmed NIG's commitment to brokers. He said: "While our name is Direct Line Group we know in commercial that brokers are very important."
Lower releases
Direct Line Group's underwriting result benefited from £397.6m of reserve releases in 2014, even higher than 2013's record £395.8m.
Reizenstein said that continued high releases were caused by improving claims performance and risk selection to a greater degree than expected when the reserves were first set.
But he added that the company would likely not enjoy such high releases in the future. He said: "We have got a high level of confidence that we are doing this right and can afford to put a little bit less margin on top of what our actuaries put on.
"Going forward, starting in 2015, we will probably see slightly lower releases and probably a slightly improved current-year performance from what it would otherwise have been."
Join the debate in our new LinkedIn specialist discussion forums