Direct Line says it is on track to deliver a COR of about 94% for the year
Direct Line Group reported slightly higher third quarter GWP figures and said it is on track to deliver a combined operating ratio of about 94% for the full year.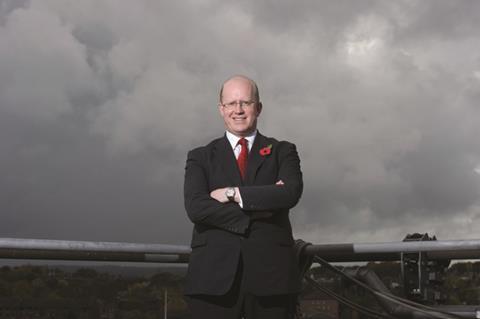 "The group is on track to achieve a combined operating ratio around the middle of the range of 93% to 95%, assuming a normal level of claims from major weather events," it said in a trading statement to the Stock Exchange.
Direct Line Group reported gross written premiums in the third quarter grew to £907.2m, up 2.8% from £882.9m a year earlier.
Motor GWP rose 7.1% to £462.0m from £431.5m a year earlier, while home GWP fell 3.9% to £217.0m from £225.9m and rescue and other personal lines rose 1.9% to £110.0m from £108.0m.
Commercial GWP was broadly flat, rising only 0.6% to £118.2m from £117.5m.
In force policies were also flat at 15.8m at the end of September.
"We have continued the good momentum from the first half into the third quarter, and remain on track with our targets," said chief executive Paul Geddes (pictured).
"Our motor, commercial and rescue businesses continued to trade well in the quarter while the actions we've taken on home claims costs have started to take effect," he said.
We remain focused on our target loss ratios with our strong customer relationships, propositions and trading capabilities differentiating us in the competitive marketplace.