Growth in motor, commercial, rescue partly offset by decline in home insurance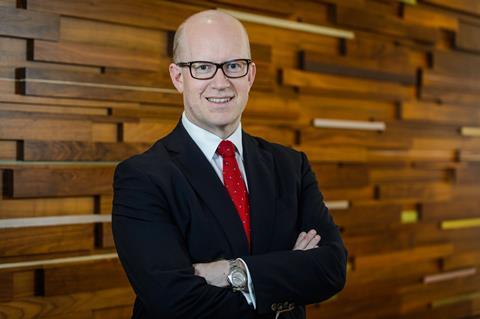 Direct Line Group reported gross written premium from continuing operations grew to £2.40bn for the nine months to September from £2.37bn a year earlier.
The company said growth in motor, commercial and rescue business was partially offset by a decline in home insurance.
Motor GWP rose 4.1% in the nine months. Own brands performed well, with strong retention overall and increased sales, particularly on price comparison websites from DLG's own Churchill brand, the company said.
DLG said it sticks by its forecast of a combined operating ratio of 92%-94% for continuing operations for the 2015 full year. It said this assumes normal annual level of home claims from major weather events of about £80m.
It said the COR forecast is supported by higher than expected prior-year reserve releases in the first half of 2015.
It added that, however, that underlying trends remain broadly in line with prior expectations of a COR in the range of 94% to 96%.
"Our strategy is progressing well and we continue to see the benefits of our programmes to improve customer experience and differentiate our brands, with a strong performance in motor helping us deliver overall growth in our gross written premium," said DLG chief executive Paul Geddes (pictured) .
In the third quarter, motor GWP increased by 6.8% and risk-adjusted motor prices increased by 8.4% compared with the same period last year. DLG said market prices have risen in each of the last two quarters, driven by claims inflation.
Home GWP was 4.0% lower in the nine months to September, primarily due to partnerships which were 5.2% lower, while own brands experienced a smaller reduction of 2.7%.
Total home GWP fell by 3.2% in the third quarter versus a year earlier.
Commercial GWP was broadly stable at £369m in the nine months. Third quarter GWP rose 3.0% from a year earlier through eTrade and direct channels.
Underwriting benefited from the relatively benign weather in the year so far, with no claims from major weather events, compared with £64m a year earlier.
DLG said it normally expects in the region of £80m of claims from major weather events annually.
Releases from prior-year reserves continued to be significant, having been higher than expected in the first half of the year. However, the overall level for 2015 is expected to be lower than in 2014.
DLG said markets remained "highly competitive" in the first nine months.
"The motor market overall has seen price rises, but this should be viewed in the context of rising claims costs," it said.
"Deflation in the home market has continued, while competition was stronger in the rescue market in the third quarter."