Insurer reports group COR of 109.9% as pre-tax profit halves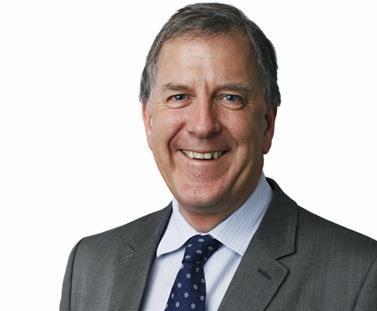 Specialist churches and charities insurer Ecclesiastical made a pre-tax profit of £8m in the first half of 2012.
This is down 52% on the £16.8m profit it made in the same period of last year.
The group combined operating ratio (COR) jumped 5.9 percentage points to 109.9% (H1 2011: 104%) as the underwriting loss more than doubled to £14.4m (H1 2011: loss of £6m).
The UK COR edged just above break-even, increasing 5.8 points to 100.2% (H1 2011: 94.4%).
The deterioration came despite a 2% increase in general insurance gross written premiums across the group to £240.7m (H1 2011: £235.2m) and a 4% increase in UK gross written premium to £177m (H1 2011: £170.3m).
Group chief executive Michael Tripp attributed the increased underwriting loss to "unprecedented" UK weather conditions in the second quarter, continuing problems in Australia, where the company suffered weather-related losses last year, and "difficult performance" in the household business, which he said is affecting everyone in the market.
He said liability issues also continued to be a concern for the company, particularly on the case account.
Tripp said in a statement: "It is clear that our UK underwriting result needs improvement and the Group COR of 109.9% is higher than we'd like it to be."
He added: "We've already taken action through rate increases to improve profitability in the second half of the year, but understand we need to be even faster in implementing the increases and must do even more to see better performance at the end of the year and into 2013."
Despite the deteriorating performance, Tripp hailed the £8m pre-tax profit.
He said: "These are steady results in turbulent times. Considering we're operating in an environment that's more volatile than ever, a pre-tax profit of £8m at half-year puts us in a strong position for the rest of the year.
"We've seen modest growth for our Group in the first six months, with the UK business in particular delivering results in key business areas in line with expectations and achieving a near break-even COR. The Group turnover and GWP remain stable and broadly in line with 2011 figures."
He added that the core business, particularly the charity and education books, are performing well and that the company was making progress in targeted growth areas, such as te property investors market.
He also praised the £22.3m investment return, down from £24.3m in the first half of 2011.
"Our investment returns have also continued to weather the storms of the eurozone crisis and have helped offset the poor underwriting result," he said. "Although marginally down compared to the same period last year, our investment returns remain strong and continue to deliver good returns for both the Group and our investors."
Ecclesiastical H1 2012 results in £m (compared with H1 2011)
General business GWP: 240.7 (235.2)
UK GWP: 177 (170.3)
Turnover: 259.3 (251.8)
Pre-tax profit: 8 (16.8)
Underwriting loss: 14.4 (6)
Shareholders' funds: 430.5 (436.1)
Group COR (%): 109.9 (104)
UK COR (%): 100.2 (94.4)