Insurer's £56.6m investment result masks a £24.6m underwriting loss and 108.5% COR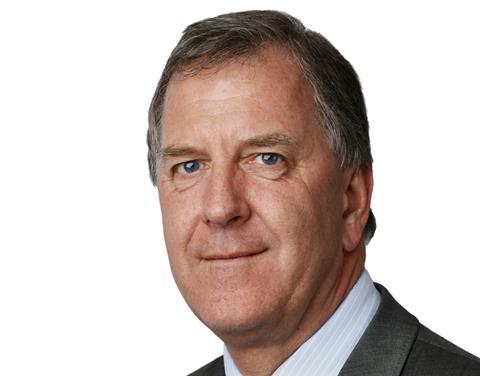 Specialist churches and charities insurer Ecclesiastical made a 2012 pre-tax profit of £37.8m compared with a £10.5m loss in 2011.
But the insurer's return to profitability was driven by a seven-fold surge in investment returns to £56.6m in 2012 from just £8.2m in 2011.
The investment result masked a deterioration in underwriting performance. Ecclesiastical's underwriting loss deepened to £24.6m (2011: loss of £18.7m), and its combined operating ratio (COR) was three percentage points worse at 108.5% (2011: 105.5%).
In the UK alone, the insurer's underwriting loss was £12.3m.
The company said the COR and underwriting result were "below expectations" and were caused by underperforming non-core business and the liability account.
Group chief executive Michael Tripp (pictured) said the pre-tax profit posted by the company was a "good result" in testing conditions, but that other areas of underperformance needed addressing.
"Our year-on-year underwriting loss due to a few underperforming areas is, of course, disappointing," he said. "We have been closely scrutinising these areas throughout the year and have taken decisive action where necessary to turn things around."
Ecclesiastical withdrew from the UK motor market last November and boosted rates across its liability account.
"Our key area of concern in 2012 remained our liability account, particularly in the care sector," Tripp said. "We are taking underwriting and pricing action to address the issue, and will continue pushing rate increases through in 2013."
The business was aided by a strong performance in its property owners, commercial property, education and faith businesses. Church insurance, in particular, benefitted from a "significant decrease in metal theft-related claims" as a result of fitting roof alarms to churches across the country.
Turnover at Ecclesiastical grew marginally to £497.7m (2011: £490.9m) with gross written premium for its general insurance business rising to £461.1m in 2012, from £457.2m in 2011.
Ecclesiastical's investment management business brought in £51.5m of new funds which was below target and much less than the £142m acquired in 2011.