Jacinta Whyte named interim UK head and group deputy chief executive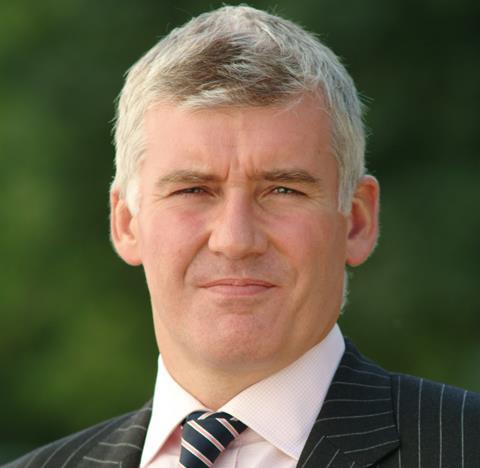 Ecclesiastical's UK managing director Steve Wood is leaving after almost eight years at the specialist churches and charities insurer.
Wood's departure was announced as part of a shake-up of senior management following the appointment of Mark Hews as group chief executive on 1 May.
Ecclesiastical said Wood has "decided to pursue fresh opportunities".
A statement from the company said: "During his time at Ecclesiastical, Steve has made a considerable contribution to the development of the UK business, in particular building our reputation in the UK broker market.
"He has also played an important role in reshaping the group, leading the partial sale of the group's life business and the purchase of South Essex Insurance Brokers."
Wood said: "After nearly eight years with Ecclesiastical, Mark [Hews] and I have concluded that it is time for a fresh start. I have enjoyed my time at the company, and I wish Mark and the whole Ecclesiastical team all the very best for the future."
Management changes
Wood will be replaced in the interim by Jacinta Whyte, who has also been named deputy group chief executive and executive director as part of the shake-up.
Whyte will continue as general manager and chief agent of Ecclesiastical's Canadian business and remain accountable for its performance.
In other changes, Kevin Jones will take up a new role as group strategy and corporate affairs director.
The company is also in the process of recruiting a group chief underwriting officer and group chief risk officer.
Structure changes
In addition to the senior team changes, Ecclesiastical is also changing its structure. The structure will centre on three key divisions: general insurance, investment management, and broking and advisory.
Hews said: "I'm delighted with Jacinta's appointment as Deputy Group Chief Executive. She brings a wealth of experience along with an outstanding track record of building profitable insurance businesses and high performing teams.
"I'm also pleased that she has agreed to assume direct control over the UK general insurance business whilst we complete our search for a successor to Steve. In the coming months Jacinta will be splitting her time between the UK and Canada, ensuring both operations continue to have strong leadership during this period of transition.
"It is critical that our Group continues to benefit from a clear long-term strategy so I'm delighted that Kevin has agreed to take on a broader role within the Group. In his new role he will be responsible for developing and driving forward the Group's strategy, internal and external communications, and managing the CEO's Office which includes the Group's legal and secretariat functions."