The broker's majority shareholder confirms sale to fellow private equity firm HgCapital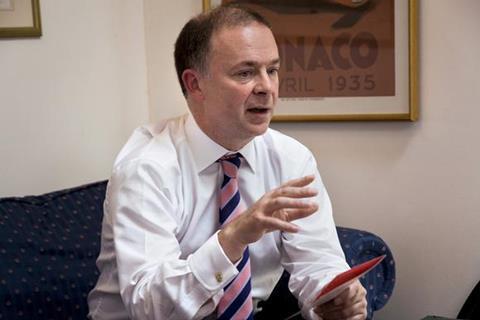 Private equity firm Equistone has sold its majority holding in high street insurance broker A-Plan to HgCapital.
A-Plan chief executive Carl Shuker (pictured) confirmed in August that Equistone had hired investment bank Evercore Partners to advise on the sale of its stake in the business in a reported £300m deal.
The details of today's deal have not been disclosed, but it is understood that HgCapital paid 2.8 times what was originally invested.
A-Plan, founded in the 1960s, sells home, motor and commercial insurance. It has 73 offices across the country and employs 970 staff.
In 2008, Equistone backed a management buy-out (MBO) of A-Plan, under which the broker's management team acquired a 32% stake in the business.
In the six years since the MBO, the company has increased revenues from £44m (in 2008) to about £73m for the financial year ending February 2015. Last year Shuker presided over an 11.8% increase in earnings before interest, tax, depreciation and amortisation to £22.7m, while turnover rose 10.4% to £61.5m.
Shuker, who this month won the Insurance Times Broker CEO's CEO award, said: "We have enjoyed considerable growth over the last six years, with new branch openings and the development of specialist insurance lines. We have really appreciated our partnership with Equistone, who have been proactively supportive of our growth and investment objectives.
"We are very excited about the next chapter in A-Plan's growth and look forward to working with HgCapital as we continue to expand our national footprint and embark on the next phase of delivering A-Plan's leading levels of service to a larger number of clients. On a day-to-day basis, it's very much business as usual for our clients, staff and insurer partners."
HgCapital partner Andrew Land added: "We are delighted to be backing Carl and his team in this transaction and will endeavour to support the business as it continues to pursue its growth strategy. With its high levels of recurring revenue and customer retention, alongside impressive customer advocacy, we have been hugely impressed by the quality of A-Plan's service offering; we see great potential in further developing its branch network and specialist lines. Insurance distribution has been a key area of sector focus for us, and we believe we have invested in a true industry champion through this transaction."
Completion of the transaction is subject to FCA approval.