Co-conspirator fined £3,000 and ordered to pay £1,000 court costs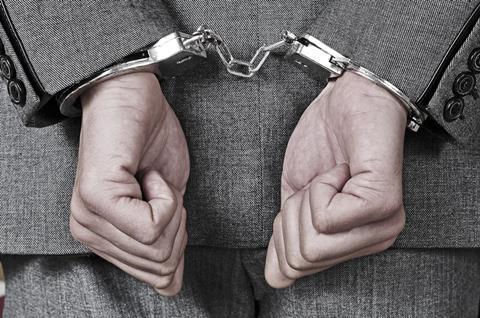 Former Aviva employee Matthew Cooper has been sentenced to 10 months in jail for stealing customer collision details, which an associate then sold to a claims management company.
The sentence is suspended for 12 months.
Cooper, 28, from Manchester, was also handed 180 hours unpaid work at Manchester Crown Court today, having previously pleaded guilty to fraud by false representation.
His co-conspirator, 32-year-old Oliver Simpson, also from Manchester, was fined £3,000 and ordered to pay £1,000 court costs after pleading guilty to offences under the Data Protection Act.
The sentencing follows an investigation by the City of London Police's Insurance Fraud Enforcement Department (IFED).
IFED said the pair made around £20,000 from stealing and selling the customer data.
Cooper, working as a claims handler in Aviva's bodily injury team, passed customer accident data from the claims file to Simpson.
Simpson would then hand the data to a firm who would use the details to make unsolicited phone calls to induce customers into submitting a claim for personal injury - even though they may not have been injured.
The claims management company Simpson passed the details onto was unaware that the data had been stolen.
Following a number of complaints from customers in early 2013 and a number of third parties contacting Aviva to say they no longer wanted them to handle their injury claims directly, Aviva started an investigation into potential data theft.
In September 2013 Cooper was interviewed by Aviva. He claimed he was selling claims data to a man called 'Steve' who he would meet outside a pub in Manchester.
He was suspended and later dismissed for gross misconduct. The matter was reported to IFED.
Aviva also contacted all customers who may have been affected by the theft of data to alert them to the issue.
Cooper was arrested by IFED detectives in November 2013. By examining his mobile phone the investigation team were then able to trace Simpson, who was arrested in March 2014.
Detective constable Mick Jones, who led IFED's investigation, said: "Matthew Cooper completely abused his position of trust and responsibility within Aviva, working with Oliver Simpson to steal and sell people's personal data at a substantial profit to themselves."
Aviva claims operations director Andrew Morrish added: "We are pleased the two individuals have been brought to justice but it is not for Aviva to comment on whether the sentences handed to the pair are sufficient deterrent for a crime that causes so much upset."