Aviva is now screening all commercial motor policies for fraud at point of application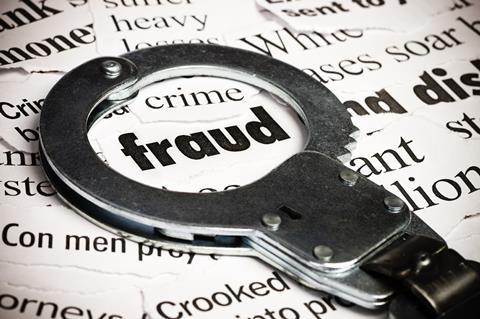 Aviva detected application fraud on almost 2,200 commercial motor policies in 2015.
The extent of front-end fraud in the commercial motor space comes as Aviva announces it is now screening all commercial motor policies for fraud at point of application.
Aviva is using Hunter, a fraud detection tool from Experian, on its commercial motor book and is also performing application fraud checks across all of its products, including Fast Trade Mini Fleet.
The way Hunter works is that it screens key underwriting data – such as company name, address and vehicles to be covered – against shared and proprietary Aviva fraud databases.
The policy screening identifies features or behaviour which may indicate suspicious or fraudulent applications. It also checks against previous known and suspect fraud.
Aviva head of fraud Tom Gardiner said the end result was that fraudsters would not be able to access Aviva products or impact Aviva customers or brokers.
Gardiner added: "Screening our commercial motor book is another significant step toward closing the front door to fraud.
"We already successfully screen on our personal lines motor book, with some great results, such as helping us to identify a large-scale application fraud ring which set up policies with the aim of making bogus claims.
"We were able to avoid the policies and avoid fraudulent claims worth more than £3m. In 2015 we identified over 11,000 instances of personal motor application fraud."
Application fraud can range from deliberately misrepresenting claims history, convictions and addresses in order to access cheap cover, to buying policies with the purpose of making bogus claims.
Aviva said that screening commercial motor policies would reduce the effect that fraud could have on commercial motor premiums for genuine customers.
Tom Gardiner said: "Fraud is not specific to personal lines, but our expertise on private motor is helping us prevent and detect fraud on our commercial motor book.
"We are already detecting cases previously avoided for policy fraud in our personal motor book who have then set up a bogus company to insure their vehicles under a commercial motor product to hide their identity."