46 party-goers in bus made claims despite seeking no medical help and continuing to party after collision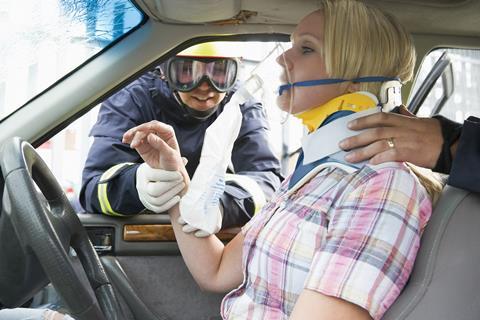 Aviva has defended a series of "bogus" personal injury claims worth more than £250,000.
The claims were made by passengers of a double-decker 'party bus' which was involved in a low-speed accident in September 2012 at a roundabout in Crewe.
Aviva said most of the 46 party-goers on route to a local nightclub were unaware of the collision at the time.
The insurer's policyholder, driving a Ford Fiesta, had collided with the bus at less than 10 miles an hour.
After the collision, all of the party-goers continued onto the nightclub without seeking medical attention, but subsequently submitted claims for whiplash injuries totalling more than £250,000, Aviva said.
Of the 46 claims, 23 were rejected by Aviva. Two law firms tried to pursue the remaining cases.
But Aviva said that the claims were discontinued before the case went to trial.
The claims were investigated as part of a wider operation in the North East by Aviva's fraud team, which focused on staged accidents involving buses and multiple claimants.
Head of fraud Tom Gardiner said: "This claim highlights the outrageous scale of whiplash fraud in the UK being driven by the current system, and which frankly has become a national disgrace.
"In this case, our customer described the impact as 'minimal' – neither he nor anything else inside his vehicle was moved by the impact. In fact, the only damage to his vehicle was a one-inch split on his bumper.
"Given this, and the £70 worth of damage to the bus, it was highly unlikely that such a minor bump could result in so many injuries.
"Despite evidence the claims were bogus, 21 of the 23 litigated claimants were still represented by just two firms of solicitors at trial, resulting in considerable legal costs being incurred.
"This also highlights the abuse of courts and the significant drain on public resources as a result of fraudulent claims."
Aviva says it has detected more than 4,000 suspect whiplash claims linked to organised 'cash for crash' claims. It also detected 19% more organised scams in 2015.