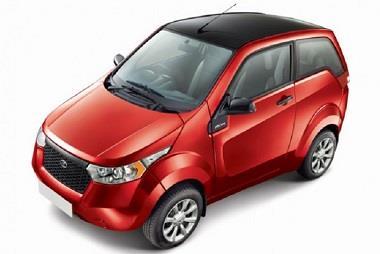 Hubio, the usage based insurance technology company owned by Watchstone Group – formerly Quindell – has teamed up with Indian carmaker Mahindra to offer telematics-based insurance services.
Coinciding with the UK launch of Mahindra's new e2o all-electric urban runabout (pictured) in the UK, the Indian company's connected technology group Tech Mahindra has assembled a stable of technology partners to offer a complete telematics package from fleet management through insurance to road safety.
Alongside data handling expertise from IBM, fleet management technology from GreenRoad and connected vehicle technology from CalAmp, Hubio will be offering usage based insurance technology as part of the Tech Mahindra package.
Hubio's package involves tracking journeys and highlighting incidents of excessive speed or excessive braking; offering incentives for good driving, such as money off premiums and discounts on goods and services; and providing advice on improving driving technique.
Hubio also offers drivers a 3D mapping service on their smartphones or tablets, with information on local petrol stations, retailers, restaurants and other services, complete with money-off offers.
"This ecosystem of partners gives me access to digital campaigns," said Lars Rau, head of automotive competency Europe at Tech Mahindra.
He said the partnerships offer benefits to customers and suppliers, through offering usage-based incentives to motorists, and channelling business to commercial partners.
"If you're near a dealership, and the data shows the car's pollen filter needs changing, then based on how many reward points you have, I could say: 'Hey, in the next 200 yards is one of our partners, why not redeem your vouchers with them', and that way we can drive business to that location."