Telecoms firm at centre of cyber attack is covered by insurance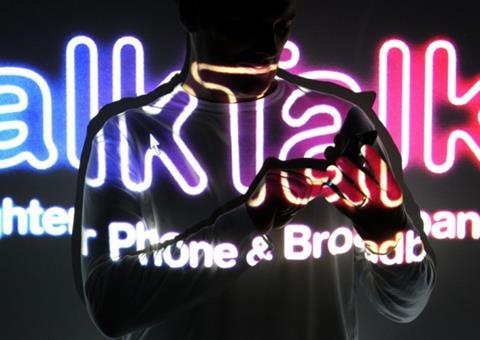 TalkTalk had a specific cyber insurance policy in place when it was attacked by hackers, Insurance Times can reveal.
A spokeswoman for the company confirmed that there is a specific cyber policy in place, although she declined to reveal whether the latest hack had triggered the policy.
TalkTalk suffered a hack last Wednesday and the firm has since been investigating whether bank and credit card details were stolen.
The Information Commissioner's Office has started an investigation into the breach, and whether the company informed the watchdog promptly enough. The attack started last week on Wednesday morning, but customers weren't informed until late on Thursday.
A 15-year-old was arrested in Northern Ireland and released on bail pending further inquiries in connection with the hack.
Following a spate of cyber incidents, cyber insurance has become a hot topic and a host of experts will be on hand to discuss all the latest issues at Insurance Times's Cyber Insight 2015 event on November 24.
Commenting on the TalkTalk breach, a leading UK cyber insurance expert told Insurance Times: "In the UK it is certainly not 100% given that a company like this will have a cyber policy.
"Most telecoms companies will have an E&O policy and these will often have add-ons for "cyber" cover. So I suspect what they actually have is an E&O policy with a cyber extension, or a K&R policy with a cyber extension."
The TalkTalk attack is the latest in a number of cyber incidents.
This week it emerged that supermarket chain Morrisons was being sued by 2,000 of its current and former staff after their personal details were splashed online following a data security leak.
A website encouraging extra-martial affairs, called Ashley Maddison, had its clients details leaked online following a data security breach.
Even the insurance industry itself has been the victim of cyber breaches.
Aviva has written to thousands of motorists for the second time in two years after concerns that an employee sold details of people who had been involved in accidents to claims companies.
The insurer has also informed the Information Commissioner (ICO), the FCA and the Insurance Fraud Enforcement Department (IFED), who have launched a criminal investigation.
Join the conversation and share your views with others on LinkedIn here
The Insurance Times Cyber Insight 2015 conference is uniquely focused on giving brokers and insurers the know-how they need to better protect their clients and develop their business. Find out more here